February 01, 2013
Embracing new technology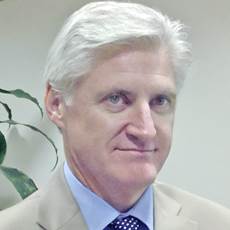 Robert Kerr
It is no secret that the long-term care industry has been a relatively late adapter of technological advancements. But interest from vendors, provider demand and a growing number of tech-savvy residents are helping to change the landscape. Over the course of the last 5-plus years, various types of health information technology have been created and refined to match the ever-changing needs of long-term and post-acute care — delivering what both caregivers and residents want and need. And those using it have no doubt that the right technology allows better management and more time with residents to provide care.
As the Senior Vice President of Information Systems for one of the country's leading long-term care pharmacies, Remedi SeniorCare®, I can attest to how advancements are being implemented, and see how resisting change can not just hinder operational growth but reduce resident safety in so many ways.
In recent years there have been several major technology advancements in healthcare – electronic order entry, automated medication dispensing, electronic health records, and wireless campuses, to name a few. Today, we are seeing an accelerated move to implement many of these solutions and systems. Vendors are making a significant investment in new technologies to benefit healthcare in lieu of federal funding, and the curve of adoption is accelerating. Long-term care facilities are becoming much more sophisticated to keep up with the demand of consumers, regulations, etc.
Remedi's latest ventures help demonstrate the evolution of implementation in long-term care pharmacy and facilities and the rate at which it is being adopted. To support our growth and keep up with customer demand, Remedi opened two new high-technology pharmacies in 2012, one in Ohio and one in Virginia, making multi-million dollar investments for each. We have plans to add three more in 2013. The pharmacies are home to Remedi's automated robotic medication dispensing system, Paxit® and offer customer's Remedi's facility connectivity solution, Connexit™.
There is no time like the present to begin adopting new technologies. The U.S. senior population is growing—in fact, there are now more Americans age 65 and older than at any other time in U.S. history. In 2011, people age 65 and older living in the United States accounted for 13% of the total population—and the number continues to grow.
The demand for better healthcare outcomes will continue to be a priority – not just for increased speed by eliminating manual tasks – or accuracy through computer processing which eliminates human error, but also for reduction in operational costs, labor savings and most importantly simplifying tedious tasks to allow more time for resident care, all of which can be achieved through advanced health information technology.
Remedi is proud to be an industry leader, spending years of research and development and millions of dollars to provide customer-inspired solutions that enable better resident care and help facilities reduce operational costs and increase their capabilities and efficiencies.
Robert Kerr is the senior vice president of information systems at Remedi SeniorCare®.