June 05, 2017
Elevating WHO's least observed moment in hand hygiene
Download:

SCA Infographic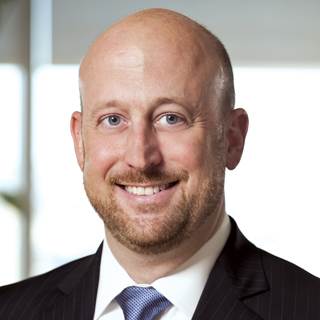 Tom Bergin Marketing Director for SCA's Away from Home Professional Hygiene
Improving hand hygiene among healthcare workers is the single most important intervention in reducing the spread of infection. The World Health Organization has established five key moments as a guideline for when healthcare professionals should perform hand hygiene. The Five Moments for Hand Hygiene outline key encounters during which healthcare professionals should wash their hands: before interacting with a patient, prior to a clean or antiseptic procedure, after bodily fluid exposure risk, after touching a patient and after touching a patient's surroundings.
Not all moments are treated equal, however. According to a study published in the American Journal of Infection Control, the fifth moment, following the interaction of patient surroundings, is the most overlooked. The study showed hand hygiene compliance was the lowest during the fifth moment and encouraged promoting awareness around interactions with patient surroundings and how measures to improve compliance could be applied.
To bring greater attention to this issue, SCA participated in research to better understand the pathogenic risks in a patient's immediate surroundings. The examined surfaces harbored a wide variety of bacteria, some of which are potential pathogens and can lead to infections. To promote hygiene compliance in your facility, here are a few recommendations to keep staff and patients engaged across all five hygiene moments.
Help keep hygiene top of mind
By taking simple steps, the facility can play an important role in improving hand hygiene compliance. Studies conducted by SCA indicated that the placement of hand hygiene dispensers can increase usage by more than 50 percent.
In addition to their placement, proper and visible signage is important for both compliance, and for visitor and patient perception of a facility. Not only does well-placed signage keep hand hygiene top of mind, effective signage raises patient confidence in a facility's cleanliness. Update the visual signage used in your facility regularly to keep the messages new and engaging. Tork has created torkhealthyhands.com, a free service where hospitals can create customized posters with their logos to capture people's attention.
Introduce new technology
Introducing technology in your facility can help to better manage maintenance and cleanliness. Recent innovations like SCA's Tork EasyCube™ Intelligent Restroom System help hospital staff ensure all hand hygiene stations are properly stocked. By capturing real-time data, facilities can uncover and analyze trends to improve overall placement and maintain upkeep of stations throughout the facility. With constant improvements such as these, patients, visitors and staff are better equipped to practice safe hand hygiene at all times.
Through proper facility management and the implementation of simple but effective tactics to ensure compliance of hand hygiene practices, healthcare facilities can encourage staff and patients to comply with all of WHO's Five Moments of Hand Hygiene.
To download a helpful infographic, click on the link above to download, or click here.
Tom Bergin is marketing director for SCA's Away from Home Professional Hygiene