July 13, 2015
Don't let the bed bugs bite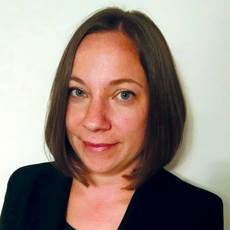 Joelle Olson, Ph.D.
Bed bugs are unwelcome no matter where they take up residence. But in senior living communities, where the rate of infestation is up 49% in the past year, the tiny insects can cause big problems. While bed bugs have not been implicated in transmitting disease, they are well known for inflicting serious harm on resident and staff satisfaction and doing damage to the reputation of long-term care facilities.
No place, no matter how well kept, is immune to infestation. Bed bugs are clever hitchhikers, riding in on personal belongings and furniture. Once introduced, they're hard to detect. Light-tan to brown in color – and only a quarter inch long as adults – bed bugs are easy to overlook. They prefer dark, undisturbed areas, avoid light, feed at night and don't fly or jump. Instead, they crawl or travel on walkers, wheelchairs and other belongings. Further, bed bug bites are painless to many people and may go unnoticed. And because older people don't react to them as frequently as others do, a telltale sign of bed bugs – small red bumps on the skin, often in a neat row – may be missed.
Wherever bed bugs find safe harbor, their populations grow quickly. Females lay 200 to 500 eggs during their six-to-12 month lifespan. A new generation begins laying eggs every four to five weeks. It doesn't take long for the pests to get established and spread.
News that bed bugs are present is certain to cause anxiety for residents and their families, as well as your staff. Worry may keep residents from sleeping well, leaving them fatigued and distressed. The need to discard infested personal items or relocate while rooms are treated may only add to their anxiety. Staff may be concerned that the bugs will jump on them – or, worse, that they'll inadvertently take them home.
The first line of defense in the battle with bed bugs is educating residents and staff. But the only path to victory is the bugs' complete elimination.
Enlist residents and staff in early detection
The earlier you know bed bugs are present, the sooner you can take action to contain them. And the sooner you act, the more you'll save – in stress and treatment costs. Enlisting residents and staff to report any suspicions of bed bug activity is critical.
Begin by frequently reminding residents that they have a responsibility to help keep their rooms and the entire community bed-bug free. Tell them they can help by minimizing personal belongings, avoiding garage sales and used-furniture stores and, as much as possible, staying away from places where bed bugs have been found – especially until the problem has been treated by a professional.
Also teach residents and staff the signs of bed bug activity, which are often easier to see than the bugs themselves. Key evidence includes bite marks on the skin, blood spots on linens, fecal spots and dried skins cast off by the bugs as they mature through various life stages.
Also teach staff and residents where to look. Most of the time, bed bugs are found:
In or around a bed, including on the mattress, on nightstands or nestled into nearby carpet
In places where people rest, including couches and chairs in rooms and common areas
But bed bugs can be almost anywhere, so encourage staff and residents to check also behind curtains and pictures, in the closet and even the bathroom.
Urge your staff to keep an eye open for bed bug activity during their daily routines – and to inspect any incoming furniture and wall hangings. If they find or suspect bed bug activity, they should immediately notify the supervisor on duty. He or she should contact a trained pest management professional to request a thorough inspection and treatment recommendations, if needed.
Teach your housekeeping team to leave the vacuum and linens in the room where signs of infestation are detected – and close the door. If possible, it's best not to allow the room to be occupied.
Members of the staff should also be on alert for structural issues – loose wallpaper and even tiny cracks in the walls – that may serve as a home or passage for bed bugs.
Educating staff and residents – and frequently reminding them to watch for bed bug activity – is your best front-line defense against infestation.
Choose effective treatment protocols
Bed bugs in clothing and other linens can be killed by drying the items on high for 30 minutes. But eliminating populations in mattresses, upholstered furniture and carpet require the services of a professional pest control provider. These experts offer an increasing number of treatment options, including an array of product applications and non-chemical approaches, such as extreme heat – lethal at all bed bug life stages.
A multi-treatment protocol – rather than a single treatment approach – is likely to be most successful. A single-service approach has been shown to be less effective due to the limited efficacy of chemical and non-chemical treatments in killing bed bugs at different lifecycle stages, the likelihood that products will degrade before the pests are killed and the potential for overlooking infested areas.
Expect comprehensive services from your pest management partner
A close partnership with a trusted pest control provider will help reduce the risks that bed bugs pose to your community. Look for a provider that offers onsite training and education for staff and residents – and that values a long-term relationship over a quick fix. As part of your partnership, you should expect your pest management provider to:
Send in trained professionals to perform ongoing visual inspections
Guide your staff on what to do with infested items and how to prepare for bed bug treatment
Provide a multi-treatment regimen – of both infested and adjacent areas – to ensure bed bugs are truly eliminated
Take all measures to ensure the safety of residents, staff and visitors
Follow up after treatment to help ensure no eggs have hatched. This is critical to elimination.
With staff and residents properly trained to detect bed bugs and a pest control partner to treat them, you can keep the pest from infesting and spreading out of control. For long-term care operators, residents and staff, that's welcome peace of mind.
Joelle Olson, Ph.D., is a principal entomologist at Ecolab.