July 08, 2015
Dining challenges in memory care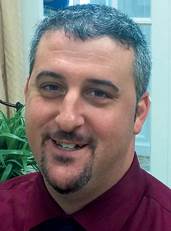 Scott Elgart
In memory care, there are rules for dining that go beyond resident safety. For an entire generation, those servicing this population have had to juggle resident needs with time and budget constraints. Ask any floor nurse how hard it can be just to move the residents in and out of the dining room, and you will see the tip of this iceberg. "Choice" for these residents – sadly – frequently comes down to clear or dark soda.
As a full-service culinary partner, Pedestal Foods provides our clients with a fully staffed foodservice department capable of delivering restaurant quality, nutritious food for our residents. Our relationship with Fountains of West County, in Ellisville, MO, was evident when they approached our team about an additional building planned for their location.
The Fountains is operated by a devoted and involved management group, and has always had independent living accommodations on-site. What they wanted was more than brightly painted dining room walls and two-dimensional surfaces. They demanded a "five sensory" dining experience for their memory care residents. During the planning of the building, we searched for ways to deliver on this, and what our group came up with is now a standard part of our client's program.
Here is what we did at Fountains:
We designed our dining room with food service in mind. Often, dining rooms are only planned as spaces for eating. In this case, the residents order their meal and have it plated right in front of them. By adding steam tables, warming ovens, and refrigeration to the space, we were able to make the dining experience more interactive. Also, by not plating the food in the prep kitchen, we were able to make a space that smelled like dinner should!
We staffed our memory care dining room with only those employees who had previous service experience in our independent and assisted living dining rooms. This allowed for instant familiarity and increased comfort from our memory care residents. They already know their service team, and those serving them already know the residents' individual preferences. We take a great deal of pride in caring for our independent living and assisted living residents, and this continuation of service is highly valuable in memory care.
With the expanded amount of space and equipment our client put into the dining room came an expanded capability to provide the most important thing to our residents: CHOICE.
Our memory care residents have many of the same great options available to the residents in the other dining rooms in the community. As we planned this with our client, we fretted over whether or not the residents could manage this easily. How could we make meal service approachable for the residents, and still offer amazing selection? How could we get the nursing and food service teams to combine their efforts during meal service?
The solution was to break down physical barriers. We found that time was the real issue, not variety. In other words, the residents are glad to choose between beef or pork, but the amount of time between that order and delivery of their food had to be minimized. We could offer Sprite or Pepsi, but needed to have the soda readily available. We can offer soup or salad, but must have the entrée ready to deliver as soon as that resident has finished the previous course. By removing the walls surrounding the service line we created a "homestyle" atmosphere for the residents, and the foodservice employee is now freed to support the nursing service staff.
And we didn't stop there. We also put in a service oven to allow for the baking of fragrant goods, as well as a bread machine, food service grade refrigeration, and other amenities designed to allow all five senses to resonate during service. The windows provided a peaceful 180° panoramic view of our wooded area, and all decoration accents are authentic and three-dimensional.
Resident response has been enthusiastic and positive since the opening of the memory care unit. We strongly believe that memory care residents should be afforded the respect they richly deserve, and when our client challenged us to offer more than respect and nutrition, Pedestal Foods was ready to accept.
Scott Elgart is senior living area manager at Pedestal Foods and oversees planning, operations and client relations for Pedestal's senior living division.