February 24, 2016
Dietary supplement reduces osteoarthritis pain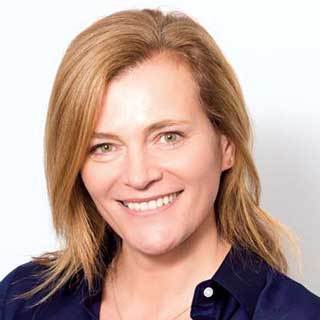 Dr. Sheena Hunt
Osteoarthritis is ranked among the top 10 most disabling diseases, affecting approximately 10% of men and 20% of women over age 60. Common symptoms are pain, stiffness and reduced mobility. Many living with osteoarthritis experience a reduction in quality of life, with 80% of suffers having limited movement and 25% unable to perform their major daily activities.
There is no cure for osteoarthritis, and many patients find they have few options for managing their daily symptoms. Conventional medicines which are frequently used to relieve joint pain most commonly include analgesics (e.g., acetaminophen) and non-steroidal anti-inflammatory drugs (NSAIDs; e.g., ibuprofen). While these medicines are effective at reducing pain, they are not recommended for long-term use because of the potential for adverse side effects. Many existing complementary therapies and dietary supplements for osteoarthritis lack convincing evidence proving their effectiveness and safety. That's why many patients with osteoarthritis seek natural alternatives and complementary therapies are turning to Arthrem®.
Recently published results of a 12-week randomized controlled clinical trial on Arthrem, a natural dietary supplement developed and manufactured by New Zealand company Promisia, show that participants with osteoarthritis of the hip or knee showed significant improvement in their symptoms. The results of the trial appeared in the December 2015 issue of Clinical Rheumatology. The trial was conducted at the Rheumatology Research Unit at the Dunedin School of Medicine, University of Otago, New Zealand. The trial was run by Professor Simon Stebbings, a consultant rheumatologist.
The results showed that Arthrem has potential as an anti-inflammatory/analgesic in osteoarthritis. In patients taking one Arthrem capsule twice a day, pain and stiffness were significantly reduced and physical function significantly improved. Particularly positive results were observed in a subset of patients with mild to moderate osteoarthritis (as opposed to severe osteoarthritis). In this subgroup, the average magnitude of pain after 12 weeks of taking Arthrem was less than half of the value at the start of the study. At this dose the supplement was well tolerated with no treatment-related side effects.
The study used the widely used Western Ontario and McMaster Universities Osteoarthritis Index (WOMAC) scale, which is a standardized set of questionnaires that health professionals use to assess symptoms in patients with osteoarthritis. Additionally, a visual analogue scale (VAS) was used to assess joint pain. In the clinical trial patients continued taking their usual, stable doses of their regular medications and showed no indication of any drug interactions. Nevertheless, the developer and manufacturer Promisia recommends that patients should check with their healthcare professional before taking any dietary supplement if they are on any prescription medication.
Arthrem contains a proprietary herbal extract from the plant Artemisia annua. This herb, also known as Qinghaosu, has been part of Chinese traditional medicine for more than 2,000 years. Promisia has also conducted extensive independent laboratory studies. The results of these studies have been published in the Journal of Inflammation Research, and show that Arthrem® has potent anti-inflammatory properties.
Promisia is a company focused on developing and marketing unique therapeutic natural products with proven safety and efficacy from robust scientific data. Their goal is to add scientific methodology and validity to an industry that is often perceived as unscientific.
Scientists at Promisia recognize that the dietary supplement industry is changing. Healthcare professionals need to see robust scientific data before they will recommend a product, while customers in the bone and joint health industry are becoming more discerning. They are generally willing to try a natural alternative to NSAIDs and analgesics, but at the same time want to know that any alternative product they buy is backed up by scientific research proving the product's safety and efficacy. In 2013, Promisia began an extensive scientific program in order to prove the efficacy and safety of Arthrem. The published research enables customers to make informed, evidence-based decisions about their joint health.
Promisia first launched Arthrem as a dietary supplement throughout New Zealand in 2011. With a new distribution point in Austin, TX, it is now available in the United States. Customers can sign up for a free 2-month trial online at www.Arthrem.com.
Sheena Hunt, Ph.D. is an co-author of the study of the efficacy of Arthrem published in Clinical Rheumatology. She is a principal scientist for Promisia Integrative Limited.