January 25, 2013
Could Continuing Care at Home programs save your community?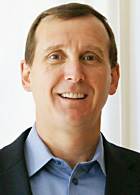 Bruce Baron
Skilled nursing, assisted living and independent living communities are under intense pressure to improve their bottom line in a difficult reimbursement and economic climate. Many communities teeter between profitability and unprofitability. The key driver of success for all elder care communities is occupancy. Even a 1-2% change in occupancy levels can result in dramatic swing in profitability.
Traditional elder care marketing activities such as advertisements, referral bonuses and open houses, do little to create a strong relationship between a prospect and the community.
So what can you do?
Some entrepreneurial providers offer innovative programs for aging in place. Dubbed Continuing Care at Home (CCaH), these programs create a link between the senior and the community. Consequently, if and when the time comes for the senior to move to a community, there is already a relationship established between the community and the senior. Not surprisingly, prospect conversion rates are dramatically higher when there is a relationship already established between the senior and the community.
CliftonLarsonAllen, a premier accounting firm, believes the "CCRC without walls" model will mold the future of senior care. The number of at-home programs offered by the largest 100 non-profit senior living organizations grew by 32% between 2010 and 2011, according to a 2012 LeadingAge Ziegler study. These communities are seeing the benefit of the senior/community relationship.
CCaH programs need not be costly. Getting seniors to sign up for simple reminder telephone notifications of weather alerts, community activities and health updates are simple, low cost ways to forge a bond between the community and the senior. A bond that could positively impact long-term profitability and sustainability of your community.
Bruce Baron is CEO of VoiceFriend. He can be reached at bruce.baron@voicefriend.net or at 781-996-3123.