April 03, 2017
Consumerism will drive healthcare's future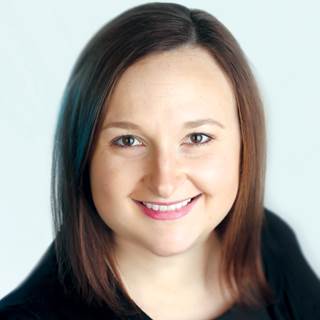 Erin Hennessey
It seems that in 2017, a day doesn't go by without reports of turbulent changes in store for our healthcare system. Whether it's drastic cuts to Medicaid or a rumored dramatic speed-up of reimbursement rules, uncertainty abounds in the post-acute care sector.
In this unsure time, one thing is clear: Today's healthcare leaders must find new ways to lead their organizations through whatever known – and unknown – challenges are on the horizon. At the Health Dimensions Group (HDG) National Summit, which convened in San Diego last month, leaders did just that. At the Summit, executives and experts shared the insights that will guide healthcare organizations on the path to success in this year and beyond.
One of the major points of consensus about the future of healthcare is that consumer-driven healthcare is here to stay.
As the U.S. changes the way healthcare is paid for and delivered, consumers have become more involved in their healthcare spending and outcomes. All signs indicate this trend toward consumer-driven healthcare will continue, regardless of government policy changes.
Consumerism in healthcare is being driven by larger market and societal factors including the near-ubiquity of the internet, price-driven economics, new competition in the marketplace, the rise of health information and the market power of millennials. Factors such as a high number of insured patients and rising out-of-pocket expenses are also making consumers more cost-conscious than ever before.
Today's patients have greater access to healthcare and more involvement in financing and directing their care. As a result, today's delivery of healthcare rests firmly at the intersection of population health and consumerism.
The response to rising consumerism has already been overwhelming. For one, retail health clinics have proliferated. The Robert Wood Johnson Foundation estimates that 2,000 retail clinics in the U.S. see more than 10.5 million visits annually.
For providers, the rise of healthcare consumerism means that patients are considering the cost and quality of care when they choose a provider. How providers respond to this consumer landscape will drive their success for decades to come.
In order to address the rise of competition and companies like Target, CVS and Walmart entering the provider market, hospitals and health systems must choose to either compete with – or partner with – lower-cost health providers.
Healthcare organizations must adopt new strategies to put consumers front and center, while developing consumer-driven lines of service.
Consumer-driven lines of service start with healthcare organizations doing their homework. Listening to what matters to customers is imperative toward improving the patient experience, therefore providers who research and understand their customers, their marketplace and their competition will be well-positioned for success.
There are many competing pressures on healthcare providers but to retain and gain patients in this brave new world of consumer-driven health, the organizations that succeed will be those who ensure their patients aren't just treated episodically but nurtured as a valued, long-term customer.
Erin Shvetzoff Hennessey, MA, NHA, CPG, is vice president of consulting for Health Dimensions Group. Preston Gee, MBA, is vice president of strategic marketing for CHRISTUS Health in Dallas.