September 10, 2015
Community workers with mobile tech increase transportation for seniors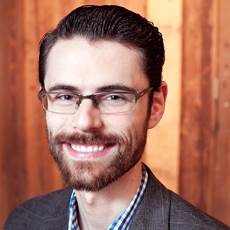 Andrey Ostrovsky, M.D.
Despite recent improvements, hospital admissions continue to be a problem. Most interventions aimed at preventing admissions have been focused on medical risk factors, like heart failure or chronic obstructive pulmonary disease. But this myopic focus on disease misses a major opportunity to improve care by addressing upstream health determinants like the built environment and access to adequate nutrition.
Physicians acknowledged their limited ability to address all health determinants in the 2011 Robert Wood Johnson Foundation "Doctor's Blindside" survey of 1,000 physicians. The study found that 85% of physicians said unmet social needs directly lead to worse health, 85% acknowledge that social needs are as important to address as medical conditions, and 80% were not confident in their ability to address social needs. This blindside contributes in a major way to the $34 Billion in wasteful healthcare spending due to care coordination breakdowns, according to a 2011 Health Affairs study.
Recent data presented at the Healthy Aging Summit in Washington, D.C. showed that community-based interventions supported by mobile technology can substantially impact the upstream health determinants that physicians have a hard time addressing.
Elder Services of Merrimack Valley, a Massachusetts-based Area Agency on Aging, presented data showing that non-medical community workers were able to identify barriers to transportation among residents over 65 years old leading to an increase in publically-subsidized rides by over 300%.
The research looked at 12,298 Medicare enrollees 19 months before and 13 months after introduction of an analytics platform that predicts hospitalization risk using non-medical staff. The mobile platform included an app containing a 3-minute survey that staff completed each time they interacted with a patient. About 1 in 5 surveys led to an alert that was sent to a nurse for triage.
Through this risk prediction and alerting mechanism, the care team arranged rides for elderly individuals to help them go to their doctor's appointments, pick up their medications, or purchase fresh groceries.
The technology also helped the care team identify dozens of other risk factors for hospitalization. For example, the data show a statistically significant increase in blood pressure cuffs while there was no significant increase in the number of scales delivered to the homes. The same AAA published research in 2014 with AHRQ showing that they were able to reduce 30-day readmissions by 39.6%.
It appears that the costly blind side of healthcare can be brought into focus with low-cost, high-touch home and community-based services such as transportation. With increasing pressure for sustainability, patient-centeredness, and engagement, HCBS may be better suited than medical services for cost-effectively meeting the person in the environment where they prefer to spend the majority of their time.
Andrey Ostrovsky, M.D., is the co-founder and CEO of Care at Hand.