December 18, 2013
Challenges looming for AR financing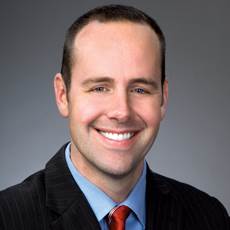 Steve Kennedy
Senior living providers that use AR financing should be aware that the U.S. Department of Housing and Urban Development (HUD) Sec. 232 program, better known as HUD LEAN, has recently announced substantial changes to loan documents. Among those changes are significant revisions to the accounts receivable financing documents.
When using AR financing, borrowers must have their AR lender agree to and execute these documents prior to submitting an application for HUD's approval. However, the recent changes could present some challenges to both the AR lender and the borrower.
For skilled nursing facilities and some assisted living facilities that accept Medicaid waivers, AR financing is relatively common. The AR lender, which is a bank or finance company, extends a revolving loan to a provider that is secured by government receivables. The loan proceeds help smooth the provider's cash flows by providing immediate and reliable payments to offset delays in reimbursement.
Payment for Medicaid and Medicare services to anyone other than a provider is prohibited by Federal law. As such, providers that wish to finance these receivables enter into an agreement with the AR lender that requires the provider to receive government payments into their own accounts. On a regular basis, deposits are then swept from the provider's account to the AR lender's account.


Both an updated Accounts Receivable Financing Certification and an updated Intercreditor Agreement are included in the new HUD LEAN documents. The former addresses the comingling of funds and certification of the collateral used for the loans. The latter outlines the relationship between the borrower, HUD lender and AR lender with respect to the provider's AR cash flows. This agreement is required for HUD loan approval and has precedence to the contract between the AR lender and borrower.
Below are a few potentially challenging issues associated with HUD's revised AR documents:
Cross Collateralization

─ Some AR loans are cross-collateralized with multiple facilities. HUD's new collateral certification could force providers to take out AR loans for individual facilities, losing the benefits of borrowing with a larger collateral base. Providers forced to use single-facility financing could see AR loan costs rise or experience difficulty securing loans for their smaller facilities.

Cut-Off Time ─

Maturity of the AR loan will now trigger a 30-day period in which the AR lender has to recover its full obligations. Similar to a default event, the AR lender will immediately lose collateral coverage for all obligations other than principal and interest if the AR loan has not been paid in full at the maturity date. This has the potential to impact the terms and pricing of the AR loan.

Obligation Collection

─ The collection period now begins as soon as any default event occurs, even immaterial defaults under the AR loan that regularly occur with SNFs. This change forces the AR lender to halt loans immediately and wait for approval from the FHA lender to continue advancing funds in any default scenario. The delay in funding could lead to liquidity issues for a provider.

Collateral Definitions

─ HUD's new definitions for priority collateral limit what an AR lender can secure. AR lenders may be vulnerable to losing a portion of their collateral without warning. It could prove difficult for them to underwrite and price this risk, thereby preventing them from extending new loans with the same pricing and terms.

Secured Collateral

─ When there is a default under the FHA loan, the obligations covered by the AR lender's priority security interest will immediately decrease. The new obligations will only cover principal, interest and select fees owed under the AR loan, causing any premiums, late charges and other fees to become unsecured. As the size of the collateral shrinks, it becomes less likely a provider will be able to secure as large of an AR loan.
To make the AR document requirements more agreeable to their existing business model, AR lenders are in the process of working with HUD. The AR financing requirements will likely evolve as the effects of these new documents play out on actual HUD transactions that involve AR financing.
Steve Kennedy is a senior vice president at Lancaster Pollard in Columbus, Ohio. He may be reached at skennedy@lancasterpollard.com.