August 15, 2014
Capital expenditures expected to remain flat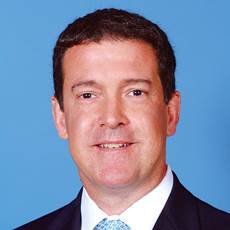 James Seymour
According to the Healthcare Industry Economic Outlook Survey recently conducted by GE Capital, nearly two-thirds (65%) of C-suite executives at middle market healthcare companies expect their capital expenditures to remain flat over the next six to 12 months.
Of the balance of respondents, 30% expect a modest increase in cap-ex ranging from one percent to five percent. This spending is likely to focus on the replacement of existing equipment, infrastructure maintenance and new equipment purchases.
More than one-quarter (28%) of companies in the healthcare sector said they'll be considering additional financing for any equipment purchases.
In general, the middle market — defined as companies with annual revenues from $10 million to $1 billion — continues to drive growth for the U.S. economy, and employment is showing positive signs. Indications of future growth are positive, despite concerns about the cost of employee healthcare as well as the overall cost of doing business, both of which are making it difficult for middle market firms across multiple industries to maintain margins.
That holds true for healthcare businesses as well, who noted they're facing margin pressures due to the cost of doing business plus challenges in growing revenue. Still, half of healthcare firms indicated that they saw improved performance compared to one year ago.
Here are a few other interesting data points from our survey:
Leaders in the sector showed they are more confident in their local economies than the national or global economies.

Employment in healthcare is expected to grow, on average, 2.1% year-over-year. About one-third of healthcare companies anticipate adding workers.

Fewer than half expect industry expansion in the coming year; only 43% believe the sector will expand.
The majority of service-related businesses in the sector expect reimbursement rates to remain flat in the next six to 12 months, adding to margin pressures.
We surveyed 86 U.S. middle market companies in the healthcare industry — including products and services firms — to ascertain their views on the economy and their outlook on a variety of important issues. The ownership structure of the healthcare companies that participated is split between privately held and not-for-profit firms. Their annual revenue is slightly more than $212 million and they have 1,745 employees, on average.
Jim Seymour is senior managing director of the real estate segment within GE Capital's Healthcare Financial Services business. He's responsible for leading the healthcare real estate business that provides debt and equity financing for the senior housing, skilled nursing, medical office and specialty healthcare property sectors.