July 08, 2013
Benefits of apps support senior tech-trend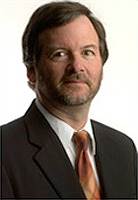 Jeff Pepper
New research and tablet-based apps products are shedding greater light on seniors' growing use of technology and its benefits. Here are some recent findings:
A research study shows that older adults using tablets for health activities and resources is spiking. In the last year, the number of older adults using tablets for these purposes grew to 29 million, doubling that of the previous year.
Another recent study by a university psychologist called "The Impact of Tablet Usage on Social Engagement among Older Adults" found that tablet-friendly seniors report better moods, higher life satisfaction, feeling more uplifted and generally more fulfilled.
These studies should further help alleviate any skepticism about tech-wary seniors, and also reinforce the benefits of new technology that boosts engagement. This movement led to the development of the tablet-based Touchtown Resident Apps. The senior-friendly apps are now arriving at retirement communities and provide a platform for seniors to stay connected through event sign-ups, daily check-ins, instant messages, transportation requests, health and wellness resources, dining information and housekeeping services.
Key to seniors embracing new technology and realizing the benefits is the design and functionality of the product or platform. Touchtown Resident Apps has large icons and text, easy navigation and allows individuals or communities to customize the apps to what they find most beneficial.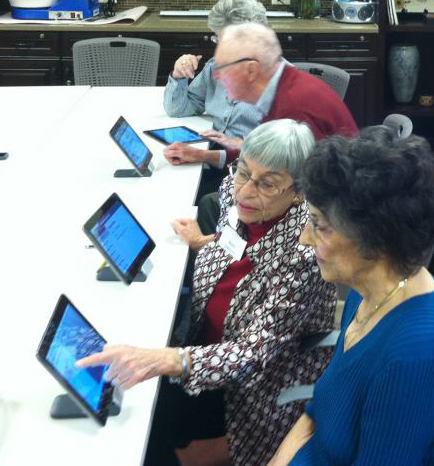 Clermont Park in Denver is one of the first retirement communities to provide the apps to each of its 167 independent living residents. One resident, 84-year-old Mary Johnson, pictured left, said after trying it, she and others saw how easy it is and not intimidating at all. She said she's finding several great uses with the apps and has had a lot of fun doing it.
Clermont's executive director, Jill Vitale-Aussem, says she's already seeing how the apps will help improve the quality of life for residents and provide more personalized and engaging communication.
Another provider, Tama Carey, executive director of Longwood at Oakmont in TOWN, says that tablet computers are an excellent way to maintain and reinforce residents' perception of their own independence because they are perceived as high tech and sophisticated, while being extremely easy for seniors to use.
Going forward, seniors' growing adoption of technology and the easier access to tools and information is propelling a shift from occasional to regular use (especially use of tablets). The benefits being realized will only fuel further use. It's a good reminder to keep your eyes open for tech tools that can benefit your organization and residents.
Jeff Pepper is the president and CEO at Touchtown.