March 17, 2014
Bed bugs continue to thrive, especially in the Midwest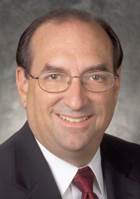 Greg Baumann
If you're a Chicago Cubs or Bears fan, you know how hard championships are to come by. Then again, there is one title that Chicago has held now for back-to-back years.
Unfortunately, it's a top spot no city wants to hold.
For the second-straight year, Chicago finds itself No. 1 in Orkin's rankings of the top bed bug infested U.S. cities, ranked in order by the number of bed bug treatments performed by Orkin. Los Angeles was second, followed by Columbus, Ohio, Detroit and Cincinnati.
Overall, bed bugs are on the rise across the nation. In fact, at Orkin we saw our bed bug treatments up 20 percent from 2012 to 2013 – by the way, the 2012 number was a third more than the number of treatments in 2011.
In the South, two major cities had the biggest jumps on the list from 2012 to 2013 – Nashville moved up 17 spots while Charlotte climbed 18 spots. Other cities that made notable leaps up the list include Champaign/Springfield, Ill., Pittsburgh and Greenville/Spartanburg/Asheville in the Carolinas.
After surveying the entire country, we found that bed bugs are certainly active in the Midwest and East Coast, but why this is the case is a mystery. Colder temperatures may play a role, and some scientists believe core temperatures and humidity levels inside buildings are also a factor.
Nevertheless, there is no hard scientific answer as to why bed bug populations are significantly higher in certain areas. The good news: We are learning more and more about these resurgent bloodsuckers.
Like many crawling pests, they are nocturnal, prolific breeders that can spread quickly through a healthcare (or any other) facility. They can also travel along with humans to new places – employees and patients who have bed bugs at home can unknowingly bring them inside your facility on bags and luggage or even on their person.
But unlike other insects including flies and roaches, which are attracted to and thrive in dirty places, bed bugs can overrun facilities with even the most stringent sanitation practices. Bed bugs seeking a blood meal are only attracted to one thing: their human hosts. They come out of hiding at night and then disappear into cracks and crevices, behind picture frames, bed frames, baseboards and other areas during the day.
Should bed bugs show up in your facility, treating them can be a real challenge. It's best to be vigilant in monitoring for activity and to partner with an experienced and knowledgeable pest management professional to select the appropriate treatment options, should an infestation arise.
The Centers for Disease Control and the Environmental Protection Agency recommend an Integrated Pest Management (IPM) plan to help treat and prevent bed bugs. If you haven't already done so, talk with your pest management provider about implementing a proactive monitoring program and putting together an appropriate action plan to respond to any bed bug sightings.
While treating a bed bug problem can be costly, the damage these pests can do – disturbing patients, causing complaints and damaging your reputation – can cost your facility even more in the long run. Work with a pest management professional to proactively monitor for and treat bed bugs in order to quickly and efficiently resolve any issues and decrease the chances of experiencing a severe infestation.
Greg Baumann is Vice President of Training and Technical Services for Orkin. A degreed chemist and licensed pest management professional, his global pest management experience spans 30 years. For more information, e-mail gbaumann@orkin.com or visit www.orkincommercial.com.