January 17, 2018
An easy and inexpensive way to create a home environment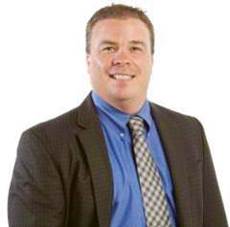 Joe Davis
The decision to transition a family member into long-term care is never an easy one. It should be no surprise that one of the most important considerations is whether or not the residence matches the comforts and standards of living that the loved one is accustomed to. One way facility managers can create an environment that is just-like-home is to use brands that residents know and trust.
The American Association for Long Term Care Nursing and P&G Professional queried long-term care nursing staff about the importance of providing a "home-like" environment, and being an advocate for what's best for their residents' care in the "Gentle on Skin" Survey.
One hundred percent agreed that providing a home-like environment is either somewhat or very important to residents' well-being. Sixty-eight percent of respondents agreed that residents feel more at home with brands they know and trust. Two types of products that arguably can have the largest impact on a residents' comfort and everyday experience are quality toilet paper and laundry detergent.
With elderly residents in long-term care, sensitive skin is often a concern. The epidermal layer thins, there's reduction in skin cell turnover, dryness and a loss of elasticity from reduced collagen and elastin production. This is why products like high-quality toilet tissue and laundry detergents that are gentle on skin become more important than ever in providing a comfortable guest experience. It's imperative that these products are of the highest quality.
For example, Charmin Bathroom Tissue for Commercial Use is noticeably softer than the leading premium commercial tissue with 450-sheet rolls that are 40% thicker and 40% more absorbent, creating a better resident experience.
Not only is improving the quality of the available toilet tissue an easy and inexpensive way to improve resident satisfaction, but businesses can also save money by extending time between roll changes, and the tissue is clog-safe, septic safe and Roto-Rooter approved. Individually wrapped rolls also ensure that the tissue remains hygienic in storage, on display and when being replaced for use, which is particularly important in long-term care living facilities where people are often more at risk for health concerns.
Similarly, laundry detergents touch every washcloth, sheet and clothing item that comes in contact with guests' sensitive skin. A harsh commercial brand that leaves linens feeling coarse simply won't do, and can often result in complaints, unhappy residents and high linen replacement costs. While changing laundry detergents can be more involved than a toilet tissue, it's a game changer to have a neutral pH detergent that is gentle on skin, creates happy residents, reduces rewash rates and can ultimately save facilities money on linen replacement.
Joe Davis is the Food, Drug and Retail Channel Leader at P&G Professional. For more information on Charmin for Commercial Use and P&G Professional, visit www.pgpro.com, call 1-888-474-7765 or for free educational resources for your facilities staff, please visit www.PGPro.com/University.