January 04, 2017
Addressing census in senior living: Increase comfort to appeal to new residents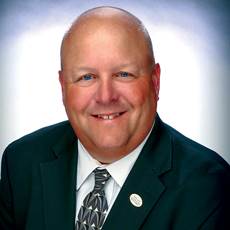 Greg Snoddy
Senior living administrators across the country agree that increasing bed occupancy is one of their top priorities for the coming year.
Pharmaceutical and technological advances continue to improve senior wellness, delaying the need for seniors to transition into a senior living situation. When seniors do begin to require additional care, senior living administrators are challenged with the task to stand out in a fiercely competitive market attributed to an increase among families choosing to care for loved ones at home, the growing popularity of community-based services and a number of new senior living facilities joining the industry each year.
So how do administrators build census when competition in the senior living industry continues to rise?
Nowadays, seniors want more than just a place to stay while they grow older. They want to age in a place that feels like home. They are looking for quality care in safe, comfortable, and aesthetically pleasing surroundings. With that being said, one way your facility can appeal to prospective residents is to differentiate itself as the most comfortable place for seniors to age.
Comfort qualities that help your facility stand out among competition
Provide customizable bedding that allows you to optimize comfort based on each resident's individual needs while they sit or sleep

Use high-quality linens to protect your immobile residents from the potential discomforts associated with skin breakdown

Carefully choose each mattress to assure the appropriate height, body support, and moisture control, required to ensure a good night's sleep for every resident

Add luxury by updating flooring, furniture, window coverings and other design elements specific to the purpose of each room in your facility
You can develop your facility's brand as the most comfortable place for seniors to age by highlighting these types of added-value offerings with prospective residents. Building your brand as the most comfortable senior living option will help the families of prospective residents understand that your facility is about more than just managing healthcare, you're working hard to create an age-friendly environment designed to help their loved ones age comfortably in an a place that was created just for them.
Using this resident-centered approach will resonate with prospective residents and families who are hoping to partner with a senior living facility that is invested in offering the best care while adding value that meets the comfort needs specific to aging individuals.
Each senior living facility brand is unique – keep yours top-of-mind in your community as the most comfortable environment for residents.
Greg Snoddy is the Vice President of Healthcare Sales-Senior Living for Encompass Group. He can be reached at greg.snoddy@encompassgroup.net