July 20, 2015
A new era for scrubs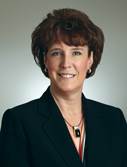 Martie Moore
When you look good, you feel good. And when you're feeling your best, doing your job will be that much easier. This rings true in the healthcare industry where long shifts, demanding tasks and worker fatigue can negatively affect today's healthcare worker. The simple pick-me-up of "lookin' good" may be that extra boost clinicians need to get through the day with a positive stance.
I can't stress enough to current clinicians and those who aspire to be one someday the importance of remembering to care for themselves. Yes, clinicians should be mindful of food choices and try to cut down on caffeine intake and up exercise activity, but what about appearance? Displaying professionalism, exuberance and confidence by simply being cognizant of how one is dressing and getting ready for the day could make or break the chance for a good day, or a really rough one.
One study showed that when people wore clothes associated with certain qualities, they tended to pick up those mannerisms. It's true, what you wear can in fact affect how you act; whether that's being professional, exuberant, or perhaps, patient. So, if you have a long shift scheduled, choose your scrubs wisely and opt for choices that allow you to move, squat, lift and reach with ease. Being able to carry along the tools you need to do your job is another plus.
What about physicians and their wardrobe? According to a study that observed the impact of physicians' attire on patients' confidence and trust, regarding physician dress style preferences, respondents significantly favored professional attire with a white coat, followed by surgical scrubs.
Think about this:
What if respondents were introduced to physicians wearing wrinkled, worn surgical scrubs – would the response be the same? Would the patient still feel confident in the care they were receiving?
Scrubs are a symbol of who we are and what we can offer. We must wear them proud, like a badge of honor, and project that effortless confidence, as we only have one shot to make a first impression.
Finding apparel that will work with you throughout a long shift, give you that morale boost and professional appearance needed to meet your patients' expectations and allow you to be YOU seems like a challenge. But it's a challenge from the past.
For the first time, healthcare workers seeking function, fashion and value can find Medline's unique ave® scrubs line at select Target locations nationwide and on Target.com. Designed for movement, each piece features comfortable four-way stretch fabric, more flattering cuts and sportswear-inspired waist bands. Clothes may not make the healthcare professional, but they can help them be more comfortable, confident and ready for anything.
The healthcare landscape and the perceptions of patients are changing rapidly – your scrubs are now ready to keep up, are you?
Martie Moore is the chief nursing officer at Medline.