November 29, 2017
3 simple steps to safe motorized wheelchair and scooter use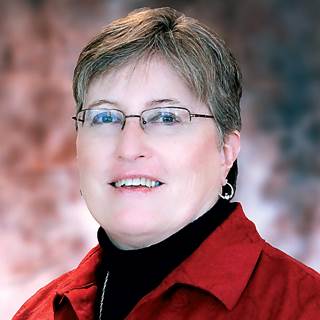 Betty Norman
Most organizations recognize that access to motorized devices will improve the mobility of many of their residents, prolong their independence in some cases, and in general, improve their access to services and activities.
However, improper or hazardous use of motorized equipment may also create a risk exposure for the organization when staff and residents are not trained properly. Incidents involving these devices may lead to injuries to the drivers, other residents, guests at the facility or staff and volunteers. Damage to walls, floors or other property may also occur.
Before allowing a resident access to a motorized wheelchair or scooter, there are a few important things to consider:
Resident assessment and orientation
Have the resident demonstrate sufficient skills that follow facility safety rules related to motorized mobility aids.
Give a thorough orientation of the facility layout and environment to increase the resident's familiarity with any hazards they may encounter while using their motorized device.
Obtain a statement signed by the resident attesting their knowledge and understanding of the facility's procedures regarding safe use of the wheelchair or scooter.
However, the risk doesn't stop at the residents. Your staff members and volunteers must be trained and vigilant about enforcing the safety rules. Periodic refresher training for the residents and staff is recommended.
Safety Rules
Motorized devices should not to be operated at a speed that is faster than ambulatory residents walking in the immediate area. (This is generally less than two miles per hour.)
Ambulating residents should be afforded the right-of-way at all times.
Residents who are using motorized mobility aids should pause before entering a corridor or public walkway and should stop at corridor and sidewalk intersections where ambulating residents and others may not be readily observed.
Motorized mobility aids should be operated in a manner that does not impede or interfere with normal resident flow, including a roommate's ability to freely access the common area of the room.
Motorized mobility aids parked near common areas should not be left in a manner that blocks the flow of residents or access to emergency exits.
Motorized aids should not block entrances to buildings, doorways, stairways, walkways, disability ramps, corridors, or sidewalks at any time.
When parked, the motorized device should be secured from movement. Place the device in the off position and engage an emergency brake if one exists. Keys should be taken from the device's ignition when the operating resident is not present.
Routine inspection of motorized mobility aids should be performed to ensure the equipment is in good working order.
Unexpected events and injuries and/or safety rules violations
Any unexpected event, accident or injury should be reported to the staff immediately.
Following an accident or injury involving a resident's motorized device where failure to follow the safety rules is identified, the resident's ability to safely operate the cart should be re-evaluated.
Motorized wheelchairs and scooters are a wonderful privilege for residents, but improper implementation can leave your organization at risk. By having established and known assessment and orientation, safety and violation rules, you can help ensure that your organization is safer for everyone involved.
Betty Norman is the Director of Risk Control Services for Glatfelter Healthcare Practice, an insurance program manager.