August 05, 2016
You'll later regret these 5 design decisions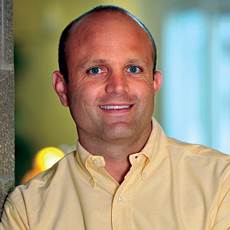 Michael Hass
As a development professional, I have the opportunity to see many more buildings than, say, an administrator or executive director. This gives me the advantage of accessing hundreds, if not thousands, of design decisions and their operational consequences. Early in my career I realized this almost unfair imbalance and now I try to infuse each project I touch with that collective wisdom, hopefully making each successive community a little better than the previous.
For your benefit, here are five skilled nursing design decisions I've seen people regret once they actually move residents in.
Carefully choosing a night light fixture but ignoring the lens.


Night lights, particularly near or inside a resident's restroom are a great idea, often required by code. The design team and operator's staff usually spend a fair amount of time thinking about them, their location, and their cost. But perhaps the most important feature for impact on the resident is the color of the light projected because white lights (sometimes referred to as "cool" or "blue") are much more disruptive to a sleeping resident than amber (or "warm") lights. Often this is just a matter of the lens on the fixture wall plate which makes retrofitting more simple.

Handrail colors driven solely by décor.


Last month I wrote about some ways a building in and of itself can prevent falls. High-contrast features are definitely easier on older eyes to notice and interpret. Handrails or lean rails, wherever they are located, are definitely a place to use this technique for the obvious support they provide residents. If you paint your handrail white, which is common, and the wall is also lightly colored, a resident is more likely to lean for the rail and miss. A white rail on a darker wall (or vice versa) makes the railing stand out more visually and gives a better "target" for the resident.

Spa bather floor drain


Because spa bathing tubs are often purchased directly by the owner, the construction team sometimes loses track of the provisions for those tubs in the public bathing room. The way those tubs drain is a major issue for both safety and code reasons.
The choice I've seen regretted most often is allowing the tub to discharge to a floor drain, even when the drain is directly under the tub. Many plumbing inspectors disapprove of this and prefer (or require) the tubs be hard-piped to a drain for sanitary reasons. But even if your local authorities allow it, the tub discharge tends to overwhelm a floor drain and puts the caregiver and resident at some risk of slipping as the transfer from the tub is made. All that water on the floor can be a hazard to either individual but especially when the resident is using the caregiver for support.

Using standard power outlets in Soiled Linen/Utility rooms


One of the most frequent post-occupancy complaints I hear from staff is that they want to use powered devices, tool, or equipment at the countertop in the soiled linen room. Too often, power is down at the typical height of 1- to 3-inches off the floor. This leads to extension cords being draped around or encourages the staff to work with dirty linens in other rooms. That is a potential survey violation. For a tiny cost, a few outlets above the counter prevents a lot of headache in the future.

Using standard resident room signage placards on all unit types


Certainly a smaller issue, but it is a frequent source of complaints. I've seen the room identification signs designed uniformly to create a nice visual appeal in the corridors. But when there are companion suites or semi-private rooms, the typical room sign can get awkward.
It's better to use a different sign and frame on the rooms with two beds so each residents feels like they get their "own" sign. Plus, the sign can be updated more easily, and the room itself is easier to distinguish. Putting two names on a single-room sign usually means one name is in a different position than all the other rooms, leading to that names being missed.
None of these design decisions are terribly complicated or hard to implement. But they do get overlooked or forgotten by otherwise well-intentioned and talented teams. If you're planning a new project, ask your designers to check these. They are small changes with big impact.
Michael Hass is a Managing Partner at Drive DP in Arizona.