April 19, 2012
Working across care settings to improve dementia care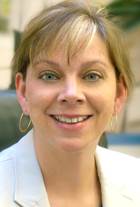 Leann Reynolds
Dementia is a devastating condition. It takes away the memory, independence and identity of its victims, leaving them a mere shell of their former selves. But those diagnosed are not the only ones affected.
Their families and friends are all living with dementia — with no effective treatment in sight. This disease never stands still. Those suffering from dementia require ever-changing care, making caregiving for a person with the condition an extremely stressful experience for all those involved.
While a cure for Alzheimer's and other forms of dementia is still a long way off, the government, industry and caregivers are working together to find new ways to care for those with dementia and, hopefully one day, treat this epidemic.
Just recently, President Obama set the goal of treating or preventing the disease by 2025. Meanwhile, nonprofit organizations continue raising awareness about dementia, research facilities try to better understand its dynamics, and the biotech industry relentlessly seeks a drug that can prevent the disease or reverse its effects.
The elder care industry is also coming together to fight dementia. Cooperation between assisted living facilities and in-home care providers is just one example of the types of partnerships that are being formed to create a better life for millions of Americans living with the ailment.
Across the country, assisted living facilities, with or without a specialized memory wing, have started teaming up with in-home care companies that offer professional caregivers highly skilled in dementia care. A one-on-one memory care program offered by a dementia experienced home care agency can often supplement a facility's existing services, rather than replacing them. This allows a long-term care organization to provide a level of care that many of its competitors may not.
The perfect partner for a facility is an in-home care company that offers rigorously trained and experienced caregivers who provide the high quality personal care needed by residents with dementia. Based on a patient's preferences and history, professional caregivers appropriately react to challenging behaviors and engage a client with meaningful, no-fail activities, enhancing the patient's quality of life and the overall care experience. Together, ALFs and dementia care partners can improve a resident's health, well-being and independence, and address unwanted behaviors, which can go a long way toward positively impacting the overall environment in a care facility.
With such reinforced expertise in dementia care, ALFs can offer a complete dementia care program for its residents. This could range from those who want a very individualized approach to patients who just need a little extra assistance.
This adaptable dementia care model gives residents additional freedom and flexibility. It allows them to feel safe and comfortable in the place they call home. This partnership between home care providers and ALFs also can provide a comfortable and less stressful transition from home to a facility.
In addition, this team approach to dementia care makes a facility more attractive for family caregivers and their loved ones, increasing their move-ins. Having a comprehensive and individualized dementia care program as a supplementary service often allows current residents to stay longer before moving to a more intense care facility.
It takes a strong dementia care team to provide the best care possible for a person living with the disease, whether it's in home settings, in a community or in a facility. Moreover, this collaborative care method gives family caregivers peace of mind knowing that their loved ones are surrounded by compassionate caregivers skilled in dementia care.
Leann Reynolds is president of Homewatch CareGivers, an international home care provider, well known for its development of Pathways to Memory — a specialized, trademarked dementia care program. Leann is also executive director at the National Private Duty Association. She can be followed at @hwcaregivers.