March 27, 2015
Why we sought Joint Commission accreditation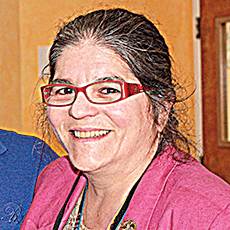 KJ Page
"Why do you care about Joint Commission Accreditation or Certification? Don't you already have enough to do?"
If I had a dollar for every time I was asked that question during the months prior to our first Joint Commission Survey, I could max my personal retirement contributions for the rest of this year.
We were gratified to become the first skilled nursing facility to be awarded the Joint Commission's Nursing Care Center Accreditation Program's new Memory Care Certification this month. To back up, Chaparral House, where I am the administrator, is a small (49-bed) skilled nursing elder care community. We are not-for-profit. We were created in the late 70s, before assisted living became widely available, and were licensed as an Intermediate Care Facility.
From the beginning, our mission embraced individuality and honoring choices and facilitating a person's strengths. In the mid- 90s, as residents' needs and the rise of assisted living apartments evolved, Chaparral House became licensed as a skilled nursing facility. In 2012 we became certified for Medicare and began to accept patients for short term post-acute care under the Medicare Part A program requirements. So, yes, I had plenty of other things to do.
In long-term care, things are changing faster than you can update policy and procedures these days. The Centers for Medicare & Medicaid Services has changed the Five Star Rating system, and the Quality Measures and revised a few F-tags, just in case anyone thought we had enough without policy changing at forest-fire speeds.
Some days it seems the entire alphabet of acronyms from ACA and ACO, HMO and others are now involved in elder care decisions. In a world where quality of life is an individual decision - measured by government employees during brief observations as part of an annual enforcement survey or record only review - Chaparral House wanted to measure up to standards set by Joint Commission, the acknowledged experts on healthcare quality systems and outcomes.
If we could consistently implement Joint Commission best practices, earn accreditation and specialty certification, Chaparral House may earn a seat at the contract negotiation table, where the large local chains often have the advantage. Discharge planners and physicians, as well as insurance companies, all recognize the Joint Commission.
To be honest, we hoped for a competitive advantage, and this was no small part in our decision to seek accreditation and certification. In long-term care, especially in skilled nursing facilities, perception is very often reality. Our residents LIVE here, but some are living in their own version of reality. How much more difficult is it to measure quality when even consensus reality varies from person to person?
Joint Commission standards give us language and tools against which to measure what we do against what we say we do and what we want to do for each resident. The accreditation and certification process helped us streamline our policies and procedures, assisted us to measure and quantify our best practices. It let us align our practices to CMS and Ca Title 22 Nursing Home regulations in measurable ways that third party payors, referring physicians and local discharge planners all recognize.
KJ Page is administrator of Chaparral House in Berkeley, CA.