April 26, 2011
Who Is exercising your residents?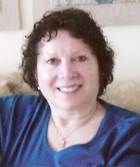 Khadi Madama

If you were the most skilled orthopedic surgeon in the world, knowing every body part, but you had a fancy to teach your favorite form of exercise at your local gym, you would be turned down for the job. Unless, that is, you could produce a currently dated fitness certificate qualifying you to teach that specific exercise program, plus an insurance document and a resume that describes your level of experience. This is done to protect at least fairly healthy enough people who want to train at the local gym.

Yet, every day in countless residential homes across the nation, whether it is in independent living, assisted living, skilled nursing units, memory care or an adjunct of rehab, we generally see two types of people providing exercise:

1. Those who are certified and insured to teach fitness, yoga, tai chi and others but who have absolutely no certification or professional training to work in a special needs population. Because they don't work with the residents' care plan assessments, they have no interface with the Rehab or DON to know what the residents' medical or therapeutic parameters are.

They might not even know to lock a wheelchair, or have had CPR training or any other safety precautionary training. They might be a nurse, but still not certified in a particular exercise program. They could simply practice that form of exercise but have no idea how to translate it to their population.

2. Most exercise programs are provided by activity departments. All too often, the staff comprises lovely ladies who have returned to work or young students who are in college. Although well meaning, and although they have a basic body of knowledge about how to manage residents' safety, again, they might lack the certified training as an exercise physiologist and so are all too often sent off to provide these programs with a video to follow along.

This is because states are not mandating that our elderly be cared for properly while exercising and there are no appropriate training programs that are available for this kind of training. But there should be.

You only need ask yourself who you would want to exercise your mother or father. Someone working in conjunction with their best care, who is trained? Or someone from the outside who may be an excellent yoga, tai chi or fitness trainer in the normal milieu but who creates a high risk in eldercare due to a lack of training to work in that population? The answer is simple.

Over the last years we have seen the face of nursing care changing so that there are CNAs and certified aides who have been trained for all eventualities. Why has no one come forward to speak about this aspect of care for our elderly?

Recently, I witnessed an exercise program where people in wheelchairs were mixed in with people with walkers and rollaters, along with people who were ambulatory. I stood there aghast as I watched ambulatory patients bumping into residents with walkers, whose hands should never leave the handrails, stumbling over people's foot rests on wheelchairs. Someone properly trained would know that this scenario cannot and should not work.

Whenever there is a state survey, the standard practice is to run around so that all of the calendars are properly noted with times and dates of activities. The state doesn't take it lightly if programs start five minutes late, or if a program has changed slightly from its description. They need to be more focused on who is doing what. Not on details that are more of a social amenity.

We need a much better accountability in this vital part of residential eldercare. It is time that state health agencies step up to the plate to see that our elderly are provided proper exercise in a safe environment by hiring the right people to create training through local colleges and other healthcare training schools.

Khadi Madama is a recognized specialist in complementary therapy design.