October 10, 2014
When dementia leaves you asking, "Now What?"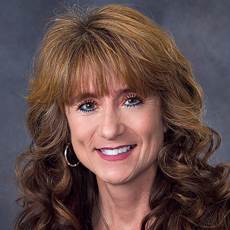 Anna Fisher
For so many of us working in senior care, we are often approached by family members and caregivers with questions about the uncertainty of the dementia journey.
"I have a loved one at home that I can no longer care for, now what?"…"My loved one has Alzheimer's disease, and I can't afford to place him in a secured community, now what?"… "Our family argues about the care for mom and her finances, now what?"
Not knowing where to go or what to do can be challenging for caregivers and can leave them asking "Now What?" on a daily basis.
In Hillcrest Health Services' ongoing effort to provide answers and education for caregivers and the communities serving those with dementia, we partnered with the Consortium of Dementia Alternatives and Nebraska's public television station, NET-TV, to produce a series of programs called, "Now What?"
Our goal was to address common issues caregivers encounter every day to help them work toward finding solutions to these challenges. It was also important to make this education accessible and available to anyone seeking answers.
With eight episodes under our belt, we've established a solid foundation of resources to share with caregivers, family members and professionals to help guide their care.
With these programs available online, I encourage you and your team to view these episodes, which range from understanding the types of dementia to exploring new approaches to treating dementia.
We discuss the role of the caregiver and offer advice on what to expect and how to manage stress in this role. Our experts provide guidance on tackling financial and estate issues as well as understanding Medicare and Medicaid.
We are fortunate to feature leading experts in geriatric neurology and dementia presenting the latest research and treatments along with leading clinical and administrative professionals offering their perspectives. We truly cover a broad range of topics addressing elder care and dementia.
The "Now What?" series can be viewed on-demand at http://netnebraska.org/basic-page/television/now-what, and descriptions of each episode listed below are available online.
Living with the Dementia
The Dementia Journey
A Holistic Approach to Care
The Caregiver
Dementia Types and Diagnosis
Rural Health in Aging Populations
Eldercare and Dementia
Approaches in Elder and Dementia Care
Produced by NET-TV, the series was recognized by the Nebraska Broadcaster's Association with bronze and silver "Service to the Community" awards in 2012 and 2014.
If you are interested in learning more about the "Now What?" series, or if you would like to explore developing this type of an initiative in your area, I would be happy to visit with you about it and share my insight and resources. You can reach me at afisher@hillcresthealth.com.
Anna Fisher, Ph.D., is the Hillcrest Health Services' Director of Quality and Education. She is also on the American Health Care Association (AHCA) Clinical Practice Committee and a certified dementia practitioner.