May 16, 2016
What can we learn from 1-Star facilities?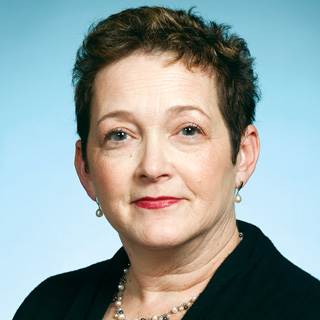 Ilene Warner-Maron, Ph.D.
What are the common themes, if any, in facilities that have a 1-Star rating from the Centers for Medicare & Medicaid Services?
Looking at Pennsylvania, nursing home data from 2015 was used to identify trends in ownership, staffing and the types of deficiencies most commonly cited in these 125 facilities, which make up 18% of the 703 nursing homes in the state. Most of the 1-Star facilities were medium-sized nursing homes located in rural (72%) rather than urban (28%) areas. The overwhelming majority of these identified facilities were for-profit (81%). There were 13% of facilities that were not-for-profit, 5% considered county homes, and less than 1% that were state-managed. Four of the facilities were part of a continuing care retirement community.
In looking at staffing data, the range of self-reported nursing staffing ratios was 2.7-4.07, with staffing was most often reported to be in the range of 3.0-3.09.
In examining the most frequently cited deficiencies during this period the following were identified at the highest frequency in facilities with a 1-Star rating:
Highest practicable well-being (F-Tag 309) (150 citations)

Medical records (113 citations)

Infection control (106 citations)

Food storage (87 citations)

Accidents (87 citations)

Care planning (72 citations)

Unnecessary drugs (71 citations)

Medication storage (61 citations)

Housekeeping/maintenance (58 citations)

Pressure ulcers (51 citations)

Dignity (50 citations)

MDS accuracy Issues (50 citations)

Medication errors/medication error rates (49 citations)

Change in condition (44 citations)

Issues related to urinary tract infections and catheters (41 citations)
A trend was seen in the number of times that surveys of any kind were conducted at the 1-Star facilities during 2015.

As the data suggests, the number of facilities with five or fewer surveys per year significantly declined by 59% from 2013-2015. The number of these facilities with 21-25 surveys per year increased six fold during this period.
All long-term care facilities can improve their 5-Star rating by addressing staffing, particularly care provided by RNs. To increase quality measures, it is necessary to provide nursing staff with the tools, support and supervision to maximize their assessment skills, wound care knowledge, documentation and understanding of how adherence to the regulations improves the quality of life as well as the quality of care of those residents served. The most frequently cited deficiencies identified among the 1-Star facilities may provide an opportunity for the staff to focus on the systems that contribute to deficit practices in these areas.
Ilene Warner-Maron, Ph.D., RN-BC, NHA, is an assistant professor, Philadelphia College of Osteopathic Medicine.