April 25, 2014
Transforming communities with the household model of care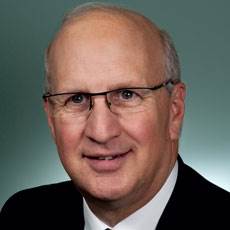 Stephen Proctor
For the most part, senior care providers can agree on one thing: the traditional model of nursing homes is becoming outdated. Namely, models that involve centralized care management, large commercial kitchens, common therapy spaces, and medicine carts lingering in hallways. While this model is still followed in many settings, a growing number of nursing homes are making big changes to create a more personalized appeal.
One model being discussed and implemented by providers is a household model of care, which seeks to create a more tailored, homelike environment for older adults. The person-centered model of care allows seniors to create their own schedules instead of shaping their lives around a set schedule put forth by the community. The movement dates back more than 20 years, and has been gaining momentum in the drive to achieve the right balance between operational and physical changes to successfully create a household model of care.
As we continue our journey to create a more personalized experience for our residents, following are a few tips we've learned along the way:
Small is Good
Society teaches us "bigger is better," but progressive models of care are changing the scale from big to small. Instead of grouping residents by floor with 40 to 50 people, we're creating households with 10-16 people to create a more intimate environment. In this more personal environment, residents see the same faces – of other residents and caregivers – and build stronger connections. We also see more positive behavior in smaller groups, with individuals often becoming more outgoing and confident.
Physical Changes Alone Are Not Enough
The physical environment of care delivery is important, but it is just a beginning. Remodeling a community to add kitchens, dining, and social space into each household, making bathing spaces more private and adding more intimate living spaces are essential changes. But physical changes do not a household model make.
Staffing is among the most vital change for this model to succeed. Traditional roles are changed so that staff can become more holistic caregivers – trained to meet needs instead of operating within the confines of outdated job descriptions. A single caregiver may now provide care to fewer residents, but in turn, the role expands to include more, such as providing assistance with bathing, administering medication or even helping bake cookies in the kitchen. Although you may expect a higher turnover rate at the beginning, many in the field see turnover rates decrease drastically over time as the staff forges stronger bonds with the residents.
The Most Effective Change Happens From Top Down
Perhaps even more important than staff buy-in is genuine support from an organization's leadership who set the tone for both staff and residents. For this model to succeed, senior leadership and executive directors need to recognize that it's not just a bricks and mortar transformation. The transformation requires fundamental change at the core of the organization – a change in the culture of leadership as staff are empowered to make decisions in the moment to benefit the persons served.
Transformation Must Be Total
In Indiana, PA, St. Andrew's Village is in the early stages of a $10 million renovation that seeks not only to transform the physical setting, but to reimagine its conceptual framework. The 31-year-old, 131 bed community will be transformed to include four smaller, distinct "households" – one for memory support, one for short-term rehabilitation and two for residents needing long-term residential care. St. Andrew's Village is taking its transformation a step beyond physical renovations and evolving its culture. The community is further empowering seniors through the implementation of Masterpiece Living, an initiative that promotes successful aging, resident engagement and a more active community lifestyle. Masterpiece Living encourages individuals to participate in an assessment that is used to establish a baseline and create tailored plans for each individual. The community is also embracing the concept of self-governance through the election of "Resident Leaders" who are charged with representing the household in the community's transformation.
Looking to the Future
Transforming senior living communities into a household model involves a never ending effort to seek new ways to deliver more personalized attention. To be truly successful, physical renovations need to complement the commitment from staff at all levels of the organization - from senior leadership to department heads and direct care providers. In the future, we anticipate that the principles of the household model will become the standard for all levels of service provided to seniors.
Stephen Proctor is the CEO at Presbyterian Senior Living.