November 11, 2013
Training managers to build relationships with employees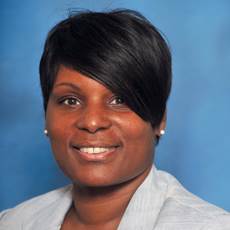 Celeste Smith
Expanding its 90-year mission of providing long-term-care services in New York City and neighboring communities, CenterLight Health System is growing rapidly. This new era is fueled by two factors that many of us as providers are experiencing: greater numbers of frail elderly patients as the general population ages and a mandate from New York State's Medicaid program that requires patients who need long term care to enroll in a managed plan.
Rapid growth provides exciting opportunities for any organization. At the same time, growth also generates significant management challenges. Two years ago, we recognized – and successfully addressed - one of those challenges: ensuring all the managers in our organization knew the "CenterLight way" of handling labor and employee relations.
To tackle this problem, we developed a labor and employee relations training program that we launched in October 2011. The results are already apparent, as we are seeing:
fewer Equal Employment Opportunity Commission cases
fewer National Labor Relations Board cases
fewer claims for unemployment from employees who actually resigned
fewer arbitration cases with unions
Recognizing the need
An example illustrates the need we saw for a common philosophy and approach.
Inconsistently applying an organization's rules across sites can hurt morale and cause difficulty when disputes with employees end up in litigation. We recognized that our managers were inconsistent in their discipline for "no-call, no-show" absences. These are serious infractions that cause enormous disruptions for our care teams, requiring either a colleague to extend her or his shift (at overtime rates) or a call out for an agency nurse (also at an increased cost).
Some managers would give verbal warnings, some would give written warnings and some would impose a one-day suspension. Now, after more than 220 managers completed the first phase of our training program, CenterLight managers are clear that our policy is a one-day suspension for a first offense and termination for a second offense.
Our plan
Ensuring that CenterLight employment policies are uniformly applied has been – and continues to be – a major goal of our training program. We also want to instill a common philosophy in our managers to look for opportunities to coach employees, if possible, before moving on to disciplinary measures. And for very practical reasons, we want to make sure that our managers understand the rules they must follow in a unionized environment, as about 2,500 of our 4,000 employees are members of one of three different unions.
These philosophical and practical aims have a common purpose behind them — to build employee-manager relationships based on mutual respect. The due process employees enjoy under our union contracts ensures that conversations are happening between employees and managers. Even-handed application of rules shows employees that they will be treated fairly. And coaching builds the employee's relationship with, and loyalty to, the manager and organization, because it represents investment in the employee of a highly valuable resource – time.
The first phase of the training consisted of four-hour, small-group sessions. The trainers used role-playing exercises and other methods to teach managers concepts needed to gauge situations and determine the right response – what we might call Labor & Employee Relations 101.
The reductions we are seeing in various forms of disputes with employees are not the only results the training has delivered. The evaluations we have received from managers also have been phenomenal. Before the training, managers almost always felt they had to defer to Human Resources on these issues because they felt they lacked both the training and the authority to deal with them. Now, our managers feel empowered to handle these situations, and the results speak for themselves.
Building on initial success
We are about to roll out the second phase of the training. This phase will focus on traditional labor relations topics, such as employment law (the legal rights of employees and the legal duties of employers), how to handle leaves of absence, how to avoid discrimination cases, how to interpret union contracts, and other topics.
Grievances are an especially important topic, as we have found that a majority of grievances relate to a failure to follow a resident or member's plan of care. The second phase of training will give managers tools to do a root cause analysis as to why these situations keep happening.
We also are planning to launch an internal blog to answer questions submitted by managers and ensure that all managers can benefit from the answers.
Along with all that practical advice, we will ensure that the training is driven by the idea that caring is the central mission of our organization. The message we want our employees to receive over and over again from their interactions with managers is that caring extends beyond our members and residents to include everyone who works at CenterLight.
Celeste Smith is Vice President of Human Resources and Catherine López is Corporate Director of Employee and Labor Relations at CenterLight Health System, Bronx, N.Y. Both have more than 25 years of experience in human resources.