October 30, 2012
Top 10 nursing home strategies to avoid hospital admissions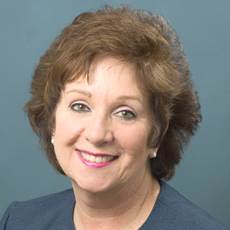 Marge Mercury, RN, MS, CMCE

Hospitalizations of frail nursing home residents can result in higher costs, complications, and death. Fifteen percent of long-term nursing home residents are hospitalized in any given six-month period, and 40% of these admissions are considered inappropriate. Properly managing hospital admissions is essential for controlling healthcare costs and improving patient health outcomes. Here are 10 strategies that can assist a nursing home toward achieving this goal.

1. Quality Improvement. Quality indicators and the quality monitoring system developed for use in the regulatory survey process provide a quality improvement tool for nursing homes. The systematic use of resident assessment data can aid in the identification of care quality problems and determine the nature of these issues. As a result, the nursing home has reliable information to implement changes that improve clinical outcomes and ultimately decrease hospitalizations.

2. Training Programs. Nursing homes that provide training to their clinical staff have been shown to reduce hospital admission rates by one-fifth, equivalent to $125,000 in annual savings per nursing home for the Medicare system. A training program should be designed to help staff identify and address early changes in a resident's health, mental, and functional status. Clinical staff trained to perform these assessments aid in the reduction of hospital admissions for their nursing homes.

3. Physician Services. he availability of physicians, nurse practitioners, or physician assistants on-site to perform an immediate assessment of acute changes in the clinical status of nursing home residents is invaluable to avoiding unnecessary hospitalizations (sometimes called "SNFists"). Their ability to improve overall quality of care for residents with acute changes in condition, obtain diagnostic tests, and administer intravenous fluids is key to preventing avoidable hospitalizations.

4. Advanced Care Directives. Identifying the treatments patients and their families want at the end of life can provide the treatment direction, options, and choices when a patient has a change in healthcare status. In many situations, a resident and their family would prefer the option of treating the resident in the nursing home rather than sending them to the hospital. Ideally, advanced care directives should continue and be documented as the patient's condition changes so the clinical staff and on-call physician can be made aware of the patient's wishes to be treated compassionately in the nursing home.

5. Family Care Conferences. The care conference allows residents and families the forum to discuss medical and non-medical concerns. As important as advanced care directives, family care conferences can serve as the initial forum where life care planning and treatment options are discussed. It is often at these care conferences that the clinical team is able to discuss alternatives to hospitalization and the idea of treating a resident in their nursing "home."

6. Palliative Care and Hospice. For many patients, hospice and palliative care offers patients a more dignified and comfortable alternative to spending their final months in the impersonal environment of a hospital. A hospice program at the nursing home can help manage a patient's pain and provide social services at the last stage of life, thereby improving the quality of life for both the patient and their family.

7. Data Reporting. The goal of data analysis is to identify the factors that influence the outcomes that are important — in this case, to the reduction of hospitalization of nursing home residents. Examples of factors to assess include day of discharge, time of discharge, primary care or covering physician writing admit orders, clinical staffing on hand, and family directed admission.

8. Therapy Options. Hospital prevention strategies should include screening for functional decline of long-term care residents by the therapy department. For example, physical therapy is effective in improving functional decline for long-term care residents at risk for a fall. Creating a fall prevention program for at-risk patients will go a long way to avoid hospitalizations due to falls.

9. Practice Guidelines. An additional strategy for reducing avoidable hospitalizations is the use of practice guidelines, care paths, and other tools that assist nursing home staff in recognizing, reporting, and managing conditions. For example, the implementation of a care path for pneumonia with the support of a trained nurse has been shown to be effective in reducing hospitalizations and related costs without greater mortality.

10. Payer Mix. 65% of all nursing home residents are dually-eligible (i.e., Medicare and Medicaid). With more and more elderly relying on Medicaid, states are dealing with the lack of funds to cover Medicaid long-term costs. Resident enrollment in a Medicare Advantage Plan can offer the nursing home fiscal predictability and enhance the quality of care provided to their residents by reducing the unnecessary hospitalization. Medicare Advantage plans waive Medicare's required three day hospital stay necessary for a Part A benefit. As a result, the resident's condition is managed in their familiar nursing home environment, and the eligible Part A benefits are triggered for the nursing home with a change in the patient's health condition.

Marge Mercury, RN, MS, CMCE, is the senior manager of The Camden Group. She can be reached at mmercury@thecamdengroup.com or 585.512.3906.