October 01, 2014
Third-party validation a necessity in Five Star system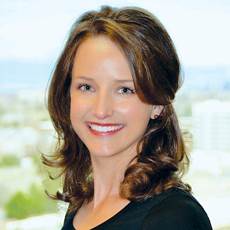 Miranda Meadow
The attention given to the Centers for Medicare & Medicaid Services Five Star Quality Rating System over the last few weeks by the New York Times, Forbes, and elected officials serves to highlight the importance of other indicators of a nursing home's quality.
It is not that the Five-Star System isn't important: Indeed, it's a good first step toward vetting the future homes of our loved ones. But it is just that -- a first step. As Howard Gleckman wrote in a Forbes article last week, "The easily-quantified measures Medicare does use say very little about whether a facility provides high-quality, person-centered care that responds to the individual needs of its patients or residents."
CMS itself provides a guide to assist consumers in choosing a nursing home and states that Five-Star ratings on their own are, "not a substitute for visiting the nursing home" and should be used, "together with other sources of information."
The New York Times points out that one issue with the Five Star System is that the ratings are largely based on self-reported data from the nursing facilities, stating that "Only one of the three criteria used to determine the star ratings - the results of annual health inspections - relies on assessments from independent reviewers."
This leads to the necessary conclusion that a potential consumer should be searching out more information on nursing homes, specifically, data that is validated by an independent third party. But who is validating this type of information? What should families be looking for? Independent organization quality accreditations and awards are a good place to start.
The AHCA/NCAL National Quality Award program provides a pathway for providers of long-term and post-acute care services to journey towards performance excellence. The program is based on the core values and criteria of the Baldrige Performance Excellence Program. Award winners are listed on their website.
Providigm, a private company specializing in quality systems for the long-term care market, also provides an accreditation and awards program based on standards for excellence in continuously improving quality of care and life for nursing home residents. The accreditation standards include measures of the extent to which nursing homes assess the care they provide to their post-hospital and long-term care residents, and then correct quality concerns. The measurable criteria for accreditation have been validated, demonstrating that they lead to substantial quality improvement. Our Quality Assurance and Performance Improvement Accreditation looks at the ways nursing homes assess their quality. The public may search by state for QAPI Accredited nursing centers by clicking here.
As Gleckman says, Five Star is a useful "initial screen to help choose which facilities to look at more closely." But consumers need to be active participants in the vetting process, and find other available ways, like third-party accreditation, to validate the quality of a facility. And in this day and age, when information is available at the click of a button, they should absolutely be doing so.
Miranda N. Meadow is the Accreditation Program Manager at Providigm. She spent two years at the Colorado Quality Improvement Organization, where she focused on quality improvement in nursing homes including program management for the Partnership to Improvement Dementia Care in Nursing Homes, data analysis for the Advancing Excellence Campaign, and data analysis and program management for the Colorado Nursing Home Quality Care Collaborative.