April 24, 2013
The incredible shrinking industry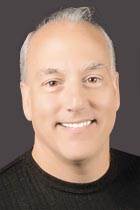 Anthony Cirillo
I attended the World Health Congress this year for the first time. I did so to obtain a different perspective of the issues. After all, I spent 2012 going to nursing homes and assisted living residences, seeing the patient experience, and attending marketing conferences – all steeped in their particular worlds.
Congress was eye-opening. It included people from around the world from most segments of the healthcare industry. And conspicuous in its absence was any conversation about or people from the long-term care industry. In fact the industry was pretty invisible save for one session.
You should find that troubling. Because:


As you have conversations about being the partner of choice to help hospitals reduce readmissions, others are having conversations about how telemedicine in the home will become the new primary care office and central monitoring hub for health.
As you strive to drive more Medicare business, experts are saying that there is overconsumption and excess care and that it can be bad for seniors. The contention is that the more in touch you come with four-walled providers, the more likely something bad can happen. As the CEO of Whole Foods noted, the third largest cause of death in this country are deaths caused by the healthcare system itself.
As you try to steer and control patient's behaviors, in 10 to 15 years, patients will have enough data to be the CEO of their own health according to Vinod Khosla, Founder, Khosla Ventures and Former Founding Chief Executive Officer Sun Microsystems.
Others offered that we have conditioned people to be addicted to the healthcare system. John Mackey, Co-Founder and Chief Executive Officer, Whole Foods Market went as far as to say that he does not believe that the government, medical establishment, universities or the food industry have a vested interest in educating people about healthy eating.
And we are a much less healthy society than ever before. And most of our chronic conditions come down to lifestyle.
I contend that as medical care has gotten better, people have become more dependent on it and less empowered in taking self-responsibility. That will change as consumers start to feel it in their pocketbooks.
When I candidly talk to administrators, their idea of retirement is like society as a whole – they want to age in place. In your gut you know that despite the tsunami of silver heading into retirement, no one wants what you have.
There is a need now. And you should capitalize on it.
Gary Ahlquist, Senior Vice President, Global Health, Booz & Company offered this nugget. The best partners to hospitals share a vision, a deep willingness to succeed and some shared values. And it starts with the consumer. Partners also understand each other's risk.
So go for it. But don't let the demographics fill you with gluttonous delight. Things are shifting. I suggest instead of separate industry conferences – ALFA, Leading Age, AHCA, etc. – leaders think about coming together and working together to see how they are going to revision long term care services and supports for a society that will demand it.
Anthony Cirillo, FACHE, ABC, president of Fast Forward Consulting, is a speaker, healthcare expert, elder advocate and blogger. He works with long-term care facilities in the area of resident experience and strategic marketing.