July 18, 2014
'The Great Perhaps' in LTC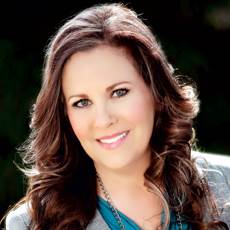 Tara Roberts
Recently I was reading John Green's Looking for Alaska, and took a special liking to the use of his term, originally from François Rabelais, of the "Great Perhaps." The theme of this book is about the search of the "Great Perhaps" and the importance of the individual's active participation in getting there. In post-acute care, particularly the SNF future, it can be "Great" but there are so many "Perhaps" that the definition of what "Great" is going to be is unclear.
"Perhaps" we will see an expedited passing of the "IMPACT" Act, or "Improving Medicare Post-Acute Care Transformation" Act of 2014, introduced in March of this year. This would require post-acute care providers to gather and report standardized quality measures and assessment data, building upon assessment tools such as the MDS, among other important reform ideas. That may be "Great" for SNF providers to see this passed and have a solid timeline to latch onto in preparation for PAC payment reform. "Perhaps" that isn't so "Great" if groundwork is not completed to align the expectations of this proposed bill with work conducted by DOTPA (Developing Outpatient Therapy Payment Alternatives) project. This is a project which produced results and recommendations that do not fully represent SNF patients and their complexities, thus potentially prematurely having too much influence on the final product and expectations for PAC payment reform and outcomes.
"Perhaps" the recent pro SNF findings in MedPac's March and June reports on site neutral payment reform and their recommendations for Medicare beneficiary 3-night stay requirement should be waived under all ACOs signals "Great" things to come. MedPac comments favorable toward SNF providers certainly are an unexpected "Perhaps" that is "Great!"
"Perhaps" November turns everything upside down politically and becomes a significant game-changer for all of us. And how "Great" that is depends completely on how effective SNF providers and LTC advocates are in positioning, timing and knowing who we are and what we are capable of being in the PAC continuum of healthcare.
So you get the idea. The key is to do all we can in the pursuit of the "Great Perhaps" to make sure the "Perhaps" WILL BE "Great" for SNF and the LTC PAC providers. The difference will be your active participation in getting there!
Tara Roberts is the corporate director of rehabilitation and wound care services at Nexion Health Management, Inc.