May 19, 2009
The benefits of developing a clinical lattice program in a long-term care facility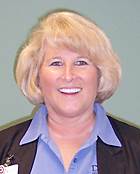 Yvonne English

There are many reasons why I wanted to develop a clinical lattice program for long-term care. It is time that employees, including nursing staff, develop a real sense of pride in their chosen profession. Throughout 2008, I developed the program for our campus, which was approved during executive committee to be implemented on our campus.

Because this program demands self-initiative, the participants are empowered to be able to grow and excel at their own pace. The objectives are to promote advanced clinical bedside skills; promote teaching, research and leadership skills; encourage recruitment and retention; facilitate career advancement; and to provide professional recognition of staff achievements.

To meet these objectives, there are five areas of criteria that must be met during the course of the yearlong program: Clinical Excellence, Facility Involvement, Community Involvement, Professional Certification or Organizations, and Professional Enhancement Project. Each area of criteria must be achieved with points awarded for each completed task. When the needed number of points is reached, that person has successfully fulfilled that criteria.

We are convinced that motivated employees who will voluntarily participate in educational, community, leadership, and research projects, will become highly developed, skillful staff members. Obviously, this level of commitment should translate into a higher quality of care for all of our residents.

Organized enrollment

It was decided to have an open application period from Oct. 1 to March 1. Separate packets were developed for nurses and CNAs. (See links to accompanying documents below.) This is the time frame that staff can review the program. If they are interested, a letter of application is submitted to the Clinical Lattice Committee by March 1. We formed a committee to review all applicants' submissions for approval for each level in the Clinical Lattice program.

Applicants have until Sept. 30 to complete the program. These time frames were chosen so that we would know how to budget for the upcoming year based on the estimated number of applicants that would complete and be awarded the monetary hourly incentive.

CNAs would be awarded $0.25 per hour and nurses $0.50 per hour in addition to their base salary. The next year, they would be required to maintain the competencies, projects, etc., or lose the incentive. At our facility, the cost would be $487.50 per CNA and $640 per nurse.

They must be full-time employees. In January, an award banquet is held recognizing their achievement, new badges with their achieved designation ares presented, and their incentive pay is implemented.

The residents, the facility, staff and the profession itself all benefit. Money savings programs are instituted; staff are well-rounded in leadership and professional skills; and pride in their profession is apparent. Since starting this program, we have had almost no vacant positions to fill as word gets out about this program of recognition and excellence.

We have three levels for CNAs: Basic, Advanced and Expert. There are four levels for nurses: I, II, III and IV. Management is level IV.

We have Davis Health Care, a 199-bed skilled nursing facility, as well as Champions Assisted Living, a 148-bed assisted living facility, with more than 300 nursing employees.

Surprisingly, when rolled out at unit staff meetings, the staff members were eager to review. We have received several letters of intent from both CNAs and nurses, and there is much excited talk about their projects, community involvement, etc. What a pleasant change from the usual griping or whining!

Any aspect of this program could be amended to meet any facility's fiscal-year time frame, budget and needs of resident care or facility needs.

Please see accompanying documents at

http://media.haymarketmedia.com/Documents/8/cna_clinical_ladderYE_1833.pdf

and

http://media.haymarketmedia.com/Documents/8/Clinical_LadderYE_1832.pdf

.

Yvonne English is the nursing services administrator for Davis Health Care Center in Wilmington, NC.