March 13, 2013
Reducing readmissions with a scheduled presence in the post-acute care setting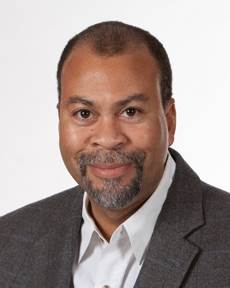 Jerome Wilborn, M.D.
Post-acute care facilities are a leading source of hospital readmissions. Approximately one-quarter of all patients who are sent to a skilled nursing facility setting (all cause DRGs) are readmitted to the hospital within 30 days. There has certainly been a great deal of emphasis on three particular DRGs (pneumonia, acute MI, and CHF), but the reality is that these patients have multiple comorbidities. The index diagnoses only contribute to their illness and frailty, and aren't necessarily the driver for the readmission itself. Clinicians who spend any modicum of time in the post-acute setting understand that these patients are very sick. Throughout the skilled nursing community, there's often a paucity of clinical presence which directly affects rates of re-hospitalizations.
This is one of the reasons, as a pulmonary critical care physician and acute care hospitalist, I decided to bring the principles of acute care hospital medicine to the post-acute facilities. Our group sees these patients with the same sense of urgency as their clinical conditions dictate. Acute changes in condition are addressed because we have a scheduled presence in these facilities. Moreover, acute changes in condition (once they're addressed) can lead to decreased re-hospitalizations and we've shown this quite convincingly. Scheduled presence improves nursing competency as oftentimes impromptu in-services contribute to the nursing staff's understanding of physician expectations.
Scheduled presence allows us to detect clinical problems earlier such that they can be addressed, again lowering the readmit rate. For instance: being in a facility at least 3-5 days a week within a defined well-publicized 2-3 hour time frame allows the nursing staff to save non-urgent clinical concerns about our patients for our discussion. We can discuss the issues and, if needed, evaluate the patients. This affords opportunity to teach the nurses and improve their evaluation and communication skills. Furthermore, being on-site creates a lower threshold to conduct face-to-face patient visits to ensure that a new sign or symptom does not represent a serious change in medical condition that could result in a readmission if not addressed quickly.
A good example would be a patient that has a fall with a subsequent minor skin tear. These patients commonly are handled on the phone and may not be seen by providers for weeks afterwards because it is communicated as an insignificant minor fall without injury (save a skin tear). But the reality is these patients may have fallen because of UTI with subsequent confusion/toxic metabolic encephalopathy. The skin tear was an epiphenomenon of something much more serious, such as azotemia that may have precipitated a UTI and the patient is now becoming septic. The only way to find that out, given that the nurses may not appreciate the other early signs or symptoms, is to see the patient.
Families also appreciate publicized scheduled site visits so they can plan conferences about their loved ones. Their understanding of a realistic care plan is an essential ingredient to lowering unnecessary discharges to the hospital.
In summary, patients in nursing facilities are frail, sick, elderly, have multiple comorbidities, and are oftentimes on many more medications than they need. It is only through frequent, publicized scheduled presence in the facility that these issues can be addressed and readmissions can be prevented.
Jerome Wilborn, M.D., F.C.C.P, is the national medical director for Post-Acute Care IPC: The Hospitalist Company.