February 10, 2012
RAC reviews and the long-term care provider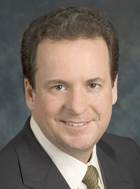 David Centafont

Recently, claims for hospital patients discharged to skilled nursing homes have come under increased review, particularly by various recovery audit contractors. While this increased activity shouldn't directly affect the current operations of nursing homes, if you know some background and better understand the situation, it can only help. This is especially true if your facility is called on by hospitals or third-party vendors for information about a resident.

As initially enacted by Congress and implemented by the Centers for Medicare & Medicaid Services, the scope of the transfer payment policy was relatively narrow. Effective for discharges that occurred on or after Oct. 1, 1998, CMS identified 10 diagnosis related groups (DRGs) as those likely to result in a transfer to a post-acute care provider that might require a prospective payment system (PPS) payment adjustment through DRG proration.

However, changes effective for fiscal 2012 (beginning Oct. 1, 2011) bring the total number of transfer DRGs to 275. This means that for any patient who is admitted to a hospital under one of the 275 DRGs identified by CMS, the hospital will be paid a per diem rate as opposed to the full DRG payment if the patients' stay is less than the geometric length of stay and the patient is discharged to a post-acute care setting.

As defined by the regulation, this includes patients who are discharged to skilled nursing facilities and home health agencies under a written plan of care or a hospital or distinct part hospital unit excluded from the prospective payment system.

Since the inception of this rule, CMS has had edits in place to identify overpayments to hospitals; however, there has been no effort to identify cases where a hospital has been underpaid, until now. Recently, hospitals have been reporting instances where their respective RAC is identifying hospital underpayments related to transfer DRG cases.

A new trend has emerged recently of RACs identifying cases where, according to the RAC, the provider has been underpaid due to the transfer DRG rule. These findings have primarily been focused in two areas.

First are cases where hospitals discharged patients to skilled nursing facilities, and second are situations where patients were discharged for home care services.
Cases discharged to nursing homes
For claims where the beneficiary has no skilled benefits remaining and the hospital has indicated the patient was discharged to a skilled nursing facility (hospital status code 03), we are finding that the RAC is incorrectly flagging these claims and indicating that the proper discharge status should be discharge to home (hospital status code 01).
We feel strongly that the RAC is incorrect on these claims and is creating potential compliance problems for hospitals by creating overpayment situations.
The original post-acute transfer rules and regulations from 1998 made it very clear that if a Medicare patient's "skilled nursing benefit coverage" was expired and the patient was sent to a nursing home for skilled nursing care, the transfer would be subject to the transfer DRG per diem payment. Furthermore, Med Learn Matters number 4046, from September of 2005, clearly states on page 5 under the header of Patient Status Code 03 that, "This code should be used whether or not the patient has skilled benefit days."
Cases discharged to home health
We have seen numerous instances where the RAC is flagging claims previously identified by the hospital as having not received home care within three days of discharge and coding them as discharged to home.
In these instances, the hospital has correctly billed these claims with a discharge status code of 06 (discharge to home care) with a condition code 43 (services not received within three days of discharge). This properly results in the hospital receiving the full DRG payment for these patients. The RAC has determined that these patients should be coded as 01 (discharged to home).
The changing of the coding from what the hospital coded to the RAC's coding will not result in any additional recovery for the hospital. Furthermore, where the patient does get the home care the hospital expected when discharged, but begins such care after three days post discharge, the code initially utilized by the hospital more accurately and correctly portrays the patient's discharge status.
What it all means
The addition of more DRGs that could potentially lead to a hospital receiving less payment and the increase scrutiny of the RACs of those payments are issues primarily of concern to hospitals and should not result in any changes of operation or billing for your facility.
However, be aware that for residents who were discharged to your facility to receive skilled care, but no longer had any skilled benefit days remaining, hospitals and the RACs may have a difference in opinion on what should be billed from the hospitals' prospective.
You may also start to have an increase in activity from hospitals and third-party vendors requesting information on the status of certain residents who were discharged from the hospital to your facility
David Centafont is principal of ForensiCorp, a provider of litigation support in healthcare disputes, and Vice President - Litigation Support for IMA Consulting.