September 08, 2011
Only a matter of time: Insurers will start buying long-term care assets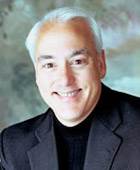 Anthony Cirillo

Have you been paying attention to the news lately in the healthcare industry outside of long-term care? Seems insurers are starting to buy hospitals and physician groups.

West Penn Allegheny, a hospital system in western Pennsylvania and Highmark Blue Cross entered into a "capital partnership" in which Highmark will invest up to $475 million in Allegheny. Of course, this is subject to regulatory approval. West Penn has had a tough go of it. Once the mighty Allegheny Health Education and Research Foundation, its bankruptcy gave birth to West Penn and it has never quite recovered.

The goal "is the creation of a more efficient model of health care, one that is outcomes-based, with an "integrated delivery and financing system," Highmark CEO and President Kenneth Melani told the Pittsburgh Post-Gazette. Sounds like they're in it for the long haul.

Highmark will be able to appoint 60% of the WPAHS board for the first four years, then all of the board members thereafter,

Then there is UnitedHealth Group, which has been quietly buying medical groups and launching physician management groups throughout the country. In the interest of controlling costs by managing doctors directly, other large insurers, including Humana and WellPoint, have indicated they also will follow suit.

Insurers are looking to position themselves as leaders of accountable care organizations (ACOs) by driving physicians to provide cheaper, more efficient care. OptumHealth, an arm of UnitedHealth Group, plans to sell the services of its more efficient physicians on the open market, potentially to rival health plans, NPR reports.

So here's a simple question. How long before insurers look to buy the most efficient long-term care provider to add to its ACO? Would you be positioned well for purchase? Would you want to be purchased? This is a trend slowly sneaking up on the industry.

Anthony Cirillo, FACHE, ABC, president of Fast Forward Consulting, is a sought-after speaker, healthcare expert, elder advocate and blogger. He works with long-term care facilities in the area of resident experience and strategic marketing. Anthony is an expert guide for assisted living for about.com. He is the author of "Who Moved My Dentures?" In his spare time, he entertains residents in assisted living and nursing facilities. For more, go to www.4wardfast.com and www.anthonycirillo.com.