February 22, 2013
Old wine, new bottles: Increased scrutiny for antipsychotic drug use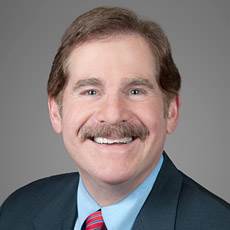 Alan Horowitz
The landmark legislation known as "OBRA '87" (the Omnibus Budget Reconciliation Act of 1987) significantly limited the inappropriate use of antipsychotic drug use in long-term care facilities. Indeed, among OBRA '87's goals was the elimination of chemical restraints, typically associated with antipsychotic drugs. A quarter of a century after the passage of OBRA '87, the Centers for Medicare & Medicaid Services (CMS) and numerous professional organizations are redoubling their efforts to further reduce the use of antipsychotic drugs in long term care.
Many long-term care providers are already feeling burdened by a burgeoning regulatory framework. By March 23, 2013, providers need to ensure that they have an "effective" compliance and ethics program, as authorized by the Affordable Care Act. And, providers will need to focus on the Quality Assurance and Performance Improvement (QAPI) processes for their facilities. Apart from those new mandatory initiatives, providers also need to revisit antipsychotic drug use. The requirement that antipsychotics should not administered unless necessary to treat a specific condition as diagnosed and documented in a resident's record is not new. Nor is the requirement that facilities must gradually reduce the dose of antipsychotics, unless clinically contraindicated. What is new is the current level of national attention this aspect of resident care is receiving.
The federal government's seriousness at monitoring and reducing the use of antipsychotics is evidenced by a number of new initiatives. One of those new initiatives is found in the HHS Office of Inspector General's (OIG) 2013 Work Plan. According to OIG, it plans to focus on nursing homes' administration of atypical antipsychotic drugs. (Atypical antipsychotic drugs are different from first generation or "conventional" antipsychotic drugs. Both are a subset of psychotropic drugs.) OIG plans to scrutinize both the percentage of residents receiving these drugs as well as the specific drugs most commonly used.
As of July 2012, CMS began listing each nursing facility's use of antipsychotic medications for both short-stay and long-stay residents. Further, on its Nursing Home Compare website, under Quality Measures, CMS lists the average use for each state as well as the national average. Providers can see how they compare to other facilities, their state's average and the national average. So too, potential residents and their families, as well as regulators and others can see what percentage of a facility's residents are administered antipsychotic drugs.
In a January 31, 2013 webinar, CMS noted that with input from several professional organizations (e.g., AHCA, AMDA, NADONA and AGS), it revised surveyor guidance such that surveyors will include in their sample, residents with dementia who are receiving an antipsychotic. Because of the heightened scrutiny from surveyors, providers are likely to see an increase in those deficiencies related to chemical restraints and unnecessary drugs (e.g., 42 C.F.R. §§ 483.13(a) and 483.25(l), respectively. In a recent case, a provider was cited with "immediate jeopardy" because the surveyors felt that a physician's documentation for a prescribed antipsychotic was inadequate. Note that documentation justifying the use of an antipsychotic is critical. Surveyors will focus on whether facilities determine the lowest effective dose for the shortest appropriate duration for its residents. Additionally, they will examine whether a provider employed a systematic process that included appropriate care plans that address behavior, especially for residents with dementia. Surveyors will also ascertain whether input was sought from the resident (if possible) and/or the family or responsible party as well as from the interdisciplinary team members. According to CMS, surveyors will ask nursing facilities' staff about the facility's approach to residents with dementia.
Currently, a groundswell of various efforts aimed at reducing antipsychotic drug use is sweeping the long-term care landscape. Accompanying that movement is a wealth of valuable resources for providers. For example, among the available resources are initiatives such as: the Advancing Excellence in America's Nursing Homes Campaign; AHCA/NCAL Quality Initiative; AMDA's practice guidelines; and CMS' Partnership to Improve Dementia Care in Nursing Homes.
We have come a long way since OBRA '87. However, additional gains can be achieved in the area of antipsychotic drug use. Providers should reduce and/or eliminate antipsychotic drug use where clinically appropriate, not just because the government is intensifying its focus but rather, because the residents deserve no less.
Alan Horowitz is an attorney a Arnall, Golden, Gregory in Atlanta.