August 21, 2012
Offering continuing education opportunities through your senior living community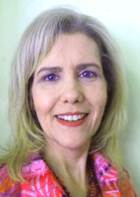 DeAnn Young

Interacting with potential referral sources is an important part of a senior living professional's day to day duties. From doctors to social workers to trust officers, these individuals play an integral role in whether a senior living facility enjoys a positive reputation within the community.

Social workers are a particularly important group because of their importance in assisting clients with major transitions, whether they work with as discharge planners or other referral sources within hospital or home health organization, or are hospice social workers or private geriatric care managers.

In addition to interacting with seniors daily, social workers represent a highly skilled audience for senior living professionals aiming to drive traffic to their communities. As seniors and their caregivers deal with health issues associated with aging that make it impossible for them to continue to live on their own, discharge planners and social workers offer options. They often advise on the selection of a senior living facility or memory care unit in the process. When asked to do so, social workers typically recommend communities they are familiar with, which makes them an important audience for executive directors and marketing staff of assisted living communities.

One community's experience

Each year at Blair House Senior Living, an assisted living facility in Macon, GA, operated by Senior Management Advisors, the executive director and staff coordinate a unique CEU event for area social workers. The event is typically scheduled for March, which is National Social Worker's Month.

The event was developed to provide something of value -- continuing education credits -- to social workers and discharge planners. A continuing education course on a topic such as elder care law and the issues surrounding it, would meet the goals of both attendees and the community. Social workers attending would learn valuable content while the presenting community could establish and/or strengthen their relationships with their referral sources. And given that typical CEU courses cost at least $150 and relevant courses may be hard to come by, this approach has clear advantages for all parties.

Logistics

Hosting a CEU course is difficult to do without assistance from a company specializing in continuing education programming for healthcare professionals. Recognizing this, Blair House enlisted the help of CEU Concepts to ensure they could offer CEU's to attendees. Companies like CEU Concepts handle all the paperwork that must be approved through the Association of Social Work Boards (ASWB) for each attendee.

Speakers must be vetted in advance, so Blair House relied on CEU Concepts to confirm their speaker's qualifications through the governing body of social workers. This can be a lengthy process, since the paperwork involved is highly technical and regulations are quite complex. And, to keep costs low, Blair House recruited a volunteer speaker they had worked with in the past, Patrick C. Smith of the Smith Law Firm in Macon. Smith, an expert in elder law, has significant experience with senior-specific issues including financial planning, Medicaid planning, veterans benefits, guardianship issues and health and personal care planning.

Lessons learned

Based on Blair House's experience, the following recommendations should be helpful for communities planning CEU programs:
Work with a third-party organization that is expert in organizing CEU programs.
Work with a minimum of two months of lead time. Anything less and you can increase the cost of the CEU approval process and may not have time to effectively market the event.
Remember the power of social media and online communications. Once Blair House issued the invitations, a number of social workers posted the event to their personal websites or to area association pages, which led to a spike in registrants as word spread within the professional community.
Online registration is a must! Nearly all the registrants for the Blair House CEU program took advantage of online registration.
The CEU event was held in mid-March and drew more than 50 professionals, an impressive turnout for a community the size of Macon. Brief tours of the facility were provided prior to the program and materials about the community were distributed to all attendees. This was particularly important since social workers often have busy schedules and do not have the time to visit and tour senior living communities in the area.
For $1,500, plus the cost of providing dinner to attendees and marketing the event, Blair House was able to provide a valuable experience for an important network of social workers in the Macon area, while introducing them to their senior living facility — something that can certainly be considered a win/win for all involved.
DeAnn Young is regional manager of Senior Management Advisors (SMA), a leading operator of full service independent living, assisted living and Alzheimer's care residential communities in Georgia and Florida. She can be reached at dyoung@smaservices.net.