July 26, 2017
Monitoring quality of care for contracted services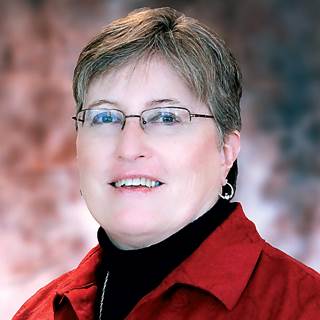 Betty Norman
Regulatory and accrediting agencies such as Centers for Medicare & Medicaid Services and The Joint Commission expect healthcare organizations to monitor the activities of their external contractors to ensure the quality of care, treatment and services they provide. It is important to put performance expectations for the services to be provided into writing, perhaps as part of the actual contract. Examples of external contractors include pharmacy services, medical equipment companies, mobile imaging services, food services, housekeeping and dietary services.
A centralized contract management process is recommended. Once all contracts have been identified, develop a log that includes the contract names, the services provided, the hospital-defined performance measures, how often the measures will be assessed and reported and the person responsible at the hospital.
Any contract service that provides clinical care for patients presents a unique risk management challenge for a hospital and its medical staff. According to CMS, the hospital's governing body must ensure that contracted services comply with all applicable conditions of participation and standards related to licensure. The best strategy to ensure that clinical services provided through a contract service do not increase potential risks to the hospital is to review the service with a focus on risk management and risk prevention.
The written contract/agreement should describe or reference the following items:
The services provided and the responsibilities of the parties

The approval of the governing body

Required compliance with state and federal licensing laws and regulations

Participation in the organizational quality improvement plan

The professional liability coverage for the service/providers, including the policy limits and whether or not those limits are shared with other hospitals- Maintain a copy of the contractor's current certificate of insurance.

Appropriate hold harmless and indemnification provisions

The worker's compensation coverage information for the contracted employees

Agreement for contractor to provide personnel profiles upon request
There should be an annual review and performance report for each contract with input from those departments or individuals who regularly interact with the contracted service. For those individuals who will be providing services on-site, there should be a documented orientation process. Develop measurable performance standards for timeliness, quality and safety to determine if the contract service is meeting the contract expectations. Areas to consider for inclusion as part of the performance monitoring include:
Accreditation or certification status

Direct observation of the provision of care

Review of documentation, including electronic health records

Review of incident reports, patient/family complaints and patient satisfaction surveys

Review of performance reports based on indicators required in the contractual agreement
Inclusion of contracted services in your organization-wide Quality Improvement Program leads to a more comprehensive approach and will meet regulatory and accrediting body standards as well. If quality and performance issues are identified, remedial actions should be taken in a timely fashion, to minimize additional risk exposure for the organization.
Betty Norman is the Director of Risk Control Services GHP at Glatfelter Insurance Group.


References:
Joint Commission Accreditation Standards -Oversight of Care, Treatment and Services Provided through Contractual Agreement
42 CFR Part 420 Subpart D Program Integrity: Medicare Access to Books, Documents, and Records of Subcontractors.