August 06, 2015
MDS data may hasten timely evacuations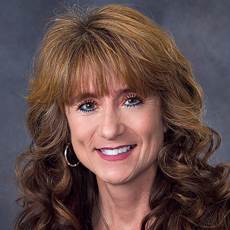 Anna Fisher
It's no surprise that natural disasters and man-caused emergencies disproportionately affect older adults. Pre-existing medical conditions, cognitive impairment, and functional needs contribute to the vulnerability of this population.
In response to the growing concern for the safety of residents in long-term and other care settings, the Centers for Medicare & Medicaid anticipates that new regulations will be released in 2016 to require care facilities (among other healthcare settings) to have comprehensive emergency plans. Given the number of facilities in coastal areas, storm surges requiring full building evacuations will likely be a top hazard in the vulnerability assessment performed by each facility. Evacuation of a long-term care facility is a challenge; it requires planning, practice drills, and an "all hands on deck" work attitude, along with a 21st century use of available data.
Fortunately, there recently has been a significant advance in planning for full building evacuation in acute care settings. Hospitals have designed a system to assign a mass casualty triage category to all in-patients daily, and will use a "reverse triage" process to systematically evacuate all patients. The philosophy behind this new approach is "Do the greatest good for the greatest number of patients."
That is, hospitals will first evacuate patients with the greatest mobility since this population requires the least amount of resources to evacuate or relocate.
This same concept can apply to long term care facilities because, upon admission, every resident is assessed using a federal form called the Minimum Data Set, which measures the resident's physical and psychological capabilities. It is our belief that MDS data should be used to accurately categorize each residents' capacity for evacuation and relocation as necessary.
To demonstrate the validity of this idea, Hillcrest Health Services of Bellevue, NE, the Emergency Preparedness Committee of the American Health Care Association, and the College of Public Health at the University of Nebraska Medical Center are partnering to jointly develop and assess a methodology for using the MDS to perform resident triage in emergency situations.
The process began with the formation of a focus group from several organizations. In addition to myself, participants from Hillcrest Health Services included Tim Irwin, Vice President-Operations; Vickie Worden, Education Specialist & MDS expert; Joe DiMinico, Lead Guide; Raegan Muller, Director of Inpatient Rehab; and Drew Rogers, Nurse Manager.
Other participants included: Peggy Connorton, staff liaison to the Emergency Preparedness Committee of the American Health Care Association, and Sharon Medcalf, Ph.D. with her colleagues in Emergency Preparedness at the College of Public Health at the University of Nebraska Medical Center.
In-depth discussions ensued to determine the MDS data points that most accurately fit the triage categories for residents. Triage categories are color-coded and reflect both the physical and cognitive abilities of the residents, and the resources needed for safe and rapid evacuation them from a long term care facility. Applying the definitions used by acute care organizations to delineate the triage categories, our focus group consensus was that BIMS (Brief Inventory of Mental Status) and ADL (Activities of Daily Living) data points would best describe a resident's capacity for evacuation and relocation.
To test the accuracy of this method, a demonstration was performed with 20 residents and staff at Hillcrest Health Services. The trial process showed that the triage assessment generated by the MDS data points was indeed a true reflection of what would be needed (staff and supplies) to evacuate those specific residents. A more formalized beta-testing of the categorization process is under development, with an implementation date of late summer 2015.
Further studies, to generate average triage category rates and changes for different types of care levels and facilities, are in the design phase.
Developing a systematic evacuation process based on existing MDS data points is an innovative goal of this project. The ability of staff to access a standardized tool that can generate evacuation triage categories will ultimately save lives and property.
Sharon Medcalf is with the Center for Biosecurity, Biopreparedness, and Emerging Infectious Diseases, College of Public Health at the University of Nebraska Medical Center in Omaha, NE.
Anna Fisher is Director of Quality & Education with Hillcrest Health Services, in Bellevue, NE, and also serves on the Emergency Preparedness Committee for the American Health Care Association.