February 15, 2011
Making the case for wireless long-term care facilities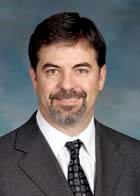 Making the case for wireless long-term care facilities

Today, wireless technologies have become the standard life-safety monitoring solution for assisted living, skilled nursing and the full spectrum of continuing care retirement communities (CCRC).

As the baby boomer generation continues to age and increase in numbers, so does the need for reliable technology that not only will protect and ensure resident safety, but also contribute to increasing the care center's efficiency. Innovative new wireless applications allow staff to focus more on their job rather than constant manual check-ins for resident activity.

Residents, on the other hand, can have increased freedom of mobility, while being assured proper safety measures are taken to ensure their well being. Wireless technologies can provide passive sensors that instantly detect a resident's activity. For example, residents traditionally are required to push a button or open a door to initiate a daily check-in. A new, automated approach involves wireless sensors that detect activity, which essentially eliminates the need for active check-in.

Key advantages

The "first generation" call systems implemented in CCRC and assisted living facilities were hard-wired. Although these systems are highly reliable and remain on the market today, they carry a higher cost to install, replace or expand. A wireless system is easy to install and use, ensuring significant cost savings from installation to deployment.

In addition, wireless offers a unique benefit that a wired solution cannot – the ability for installation almost anywhere in a building or campus without having to run wire or pull existing cable. Wireless manufacturers have worked hard to ensure their systems can be seamlessly relocated and reconfigured to meet the needs of building/campus changes. These systems can be expanded for new construction and facility upgrades and used to retrofit complete buildings/campuses that are being converted into senior care facilities. This ease of installation and low cost is especially compelling in a time where the aging population will soon increase dramatically.

Over the years, wireless has proven to be a reliable option for life-safety call system monitoring. However, with so many choices now available in the market it is difficult to determine which solution has enough range and can guarantee reliable emergency and distress response, despite what could be described as RF noisy environments.

Wireless options

There are primarily four different wireless technologies used in long-term care facilities: Wi-Fi, Zigbee, 900 MHz and 433 MHz systems. Each has its own unique performance characteristics, causing variations in range, location capabilities, battery life, etc.

WiFi: This wireless technology is capable of moving large amounts of data over a moderate distance, usually measured in hundreds of feet, making it a perfect fit for mobile computing applications. Many retailers, communities, airports and other public locations offer Internet through WiFi. These systems will only move data with an established infrastructure. WiFi also has high power consumption and limited range, which are not suitable for battery-powered devices in remote locations. Because of the amount of traffic on these networks today, WiFi technology is not ideally suited for critical information or life safety applications.

ZigBee: This technology is a standards-based wireless networking solution that can support moderate data rates and low power consumption. ZigBee systems send small data packets through a series of nodes, where each node of the network repeats the messages from its neighbor until the message reaches the head end. Typically, the range of a ZigBee device is less than 500 feet. This is a relatively new and still evolving technology that often is chosen for home, building and industrial automation fields. However, latency is lengthy, which is not ideal for applications where urgency is required, such as life safety.

900 MHZ: The performance of technology at this spectrum is ideal for life-safety systems. Open field range on 900 MHz devices varies from about a half mile to one mile. Information then can travel through a repeater network within the campus or building. The battery life of 900 MHz technologies usually achieve 2-5 years, which can significantly reduce maintenance and support expenses. Many 900 MHz technologies rely on Frequency Hopping Spread Spectrum (FHSS) technology. FHSS systems send redundant messages across multiple channels to avoid interference obstacles. A transmission at a specific channel may be blocked; however, the following retransmission on the next channel will most likely be multiple channels away and thus avoid the interfering signal. FHSS systems not only avoid interference but also can tolerate in-band interference signals more than 10,000 times stronger than the desired weak signal. These characteristics make FHSS the best choice for short message communications such as life safety and distress alerts.

433 MHz Systems: This technology is very similar to 900 MHz in terms of range, battery life and relatively low overall cost. While 433 MHz has greater worldwide acceptance for general wireless applications, one of its major disadvantages is that it operates on a very narrow band channel making it more susceptible to interference. This fact makes it a less desirable technology for applications in senior care that rely on wireless to protect human lives.

New wireless applications

The assisted living market is focusing on solutions that offer flexibility to run several different applications with a single system or technology. Wireless providers are working toward achieving this goal.

A well-known application for wired is the traditional call system, which is the call device from an apartment or living space that requires residents to push a button or open a door in order to initiate a daily check-in. Today, there is a wireless 900 MHz solution, an activity sensor that enables passive detection of activity. It includes an extended sleep timer that reduces unwanted radio frequency traffic in large installations. This technology automates the daily check-in procedure, eliminating the need for the resident to perform a check-in activity. It also dramatically reduces the number of unwanted alarm signals—one of the largest offenders of excessive alarm traffic, which can impact the effectiveness of a wireless system.

In addition, wireless offers a mobile device, in the form of a pendant, that the resident wears. This device can move throughout the building or campus and provide a duress call capability for the resident while they are mobile. There also are applications for real time location capabilities and for asset tracking.

Seniors in the early stages of dementia can benefit from wireless systems that can create boundaries or restricted areas and provide a notification to caregivers when an individual enters an area that she or he shouldn't, or gets too close to an exit.

Fall detection and prevention is a primary need within assisted living centers and skilled nursing areas. Wireless devices can easily help monitor when somebody might get up out of a wheelchair or bed and provide information to the caregivers about the activities of the individual so they can be alert and aware.

Typically, if somebody has a propensity to fall, the staff is aware and they'll be looking and watching out for those people. One way to closely monitor individuals who are at a higher risk of falling would be to put a pressure sensor on their bed, or motion sensor in their bathroom or hallway so if they get up in the middle of the night and need to use the restroom, a caregiver would know they need to check on that resident.

Impact of wireless on staff

The wireless technologies for today's nurse call systems provide flexible notification methods. This allows caregivers to be mobile—they don't have to be sitting at or near a nurses station to receive a notification. Caregivers can do different activities throughout the day and can use mobile devices such as pagers, mobile phones, two-way radios, or Spectralink phones that will receive the alert.

The ability for caregivers to be mobile offers increased work efficiency. Nurses and other staff are spending time doing the appropriate tasks for their job and receive and act upon notifications while they're mobile.

Impact on residents

The biggest impact that wireless has on residents of CCRCs and other care facilities is increased sense of security and freedom. They no longer have to be tied down to one particular spot; however, they still carry the call device with them. This benefit not only increases quality of life, but also allows residents to have more independence and privacy.

Implementation considerations

There are several key items that an operator should consider when determining which wireless system is best. The list includes, but is not limited to:

* Does the system provide sufficient coverage to meet your needs?

* Can the system withstand interference and assure life safety applications will be reliably deployed?

* Are there any line-of-sight issues or dead spots where coverage may be difficult?

* Have you reviewed and compared all options as they apply to your particular installation?

* Does this technology provide the most efficient solution possible?

* What are the installation costs vs. equipment costs?

* Are the wireless devices monitored or supervised to notify the facility if a device fails?

* What is the battery life of the devices, and how long will it provide a low-battery alert before the battery dies?

* Will the pendants work throughout the facility vs. only near the resident's room?

* Can the system provide location coordinates for mobile pendants activated anywhere on the premises, and at what level of accuracy or resolution?

Conclusion

New applications for long-term care centers aim to satisfy the need for increased efficiency, cost savings, reliability and life safety. The aging population will dramatically increase in years to come, which will require the development and expansion of more CCRCs and other care facilities.

Wireless technology for life-safety applications should be selected based on the highest level of performance, resistance to interference, and message redundancy. In addition, the cost savings for installation and deployment of wireless is dramatically greater than wired.

While the benefits of wireless technologies are straightforward, decision-makers must understand the different types of wireless available in order to select the best possible option for their facility or campus. Using the correct wireless technology offers more freedom to residents, greater effectiveness for staff and the best overall economic benefits.

The author has served in the security industry for more than 20 years and is the president of Inovonics.