December 12, 2014
Making strides in resident-centered care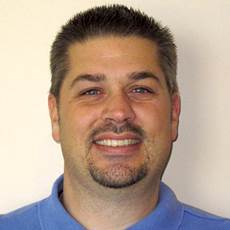 Justin Margut
Just three years since being named a Planetree affiliate, Bethany Village obtained Silver Recognition for Significant Advancement in Resident-Centered Care. In doing so, Bethany Village became the first long-term care community in the country and one of only four in the world to receive the honor since Planetree first introduced the recognition level in 2012.
Bethany Village's Silver Recognition is a significant milestone in the organization's culture change journey. More importantly, it reassures residents and families that effective policies, practices, tools, and systems are in place to meet a broad range of resident, family, and professional health care giver needs and preferences.
The intensive path toward Silver Recognition involved a collaborative team of deeply committed, highly-driven and innovative caregivers at Bethany Village, a continuing care retirement community in Mechanicsburg, PA affiliated with Asbury Communities, and serving approximately 650 residents who are part of the community's Residential Living, MapleWood Assisted Living or the Oaks Skilled Nursing. As a result, Bethany Village is delivering resident-centered care at greater levels through re-defined priorities and re-organized systems.
Planetree originally assessed Bethany Village in October 2011. At that time, we began to consistently staff Planetree Coordinator positions, as well as enlist an "active guiding team" comprised of associates, residents and family members from across the community to help with initiatives and aid in progressing Planetree at Bethany Village. I believe these were two critical components to achieving this honor.
The process itself began with the completion of a self evaluation and the response to criteria items we identified. These include a shared medical record policy, nonrestrictive visiting practices, opportunities for patient/resident and family input into health center operations, healthy and flexible meal options, recognition of the role of spirituality and the arts in healing, and a physical environment that facilitates privacy, promotes open communication between patients/residents and providers, and is accommodating of family members' involvement in their loved one's care. Recognizing the patient/resident experience originates with those providing care, several criteria focus on nurturing a work environment that is supportive of staff.
We ultimately demonstrated achievement in all 11 criteria domains, which make up the Components of Planetree, including:
Human Interactions/Independence, Dignity and Choice
Family Involvement
Promoting Patient/Resident Education, Choice and Responsibility
Healing Environment: Architecture and Interior Design
Dining, Food and Nutrition
Arts Program/Meaningful Activities and Entertainment
Spirituality and Diversity
Integrative Therapies/Paths to Well-Being
Healthy Communities/Enhancement of Life's Journey.
What distinguishes Planetree Recognition among other healthcare quality awards is its distinctive focus on resident-centered care. At its heart is a model of care delivery in which health care professionals partner with residents and families to identify and satisfy the full range of resident needs and preferences. The award is conferred based on a variety of factors, including performance on traditional quality indicators, review of policy documents and, most importantly, how residents and staff assess the organization's resident-centered culture.
Bethany Village received its Silver Recognition following a series of focus groups with the community's residents and their loved ones, as well as staff from a multitude of disciplines and divisions within the organization. When considered collectively, these discussions with residents and staff attested to a genuine culture of resident-centered care.
As such, it can be said the journey involved our entire team. As Bethany Village continually strives for success, we made some great strides, including:
Ambassador Program. We launched a program designed to help welcome new residents into the community, pairing them with existing residents to offer them a point-of-contact and hopefully develop a friendship. The community has been able to adapt this for all levels of living, and it has been very successful.
Committees. We created many different committees around campus. One of these is the dining committee, where residents meet with the dining team and work together in creating menus or just keeping in touch with the pulse of fellow residents and their preferences.
Retreats. Bethany Village currently offers three active retreats for employees. In addition, we have incorporated the first-level retreat with the new employee on-boarding process. This allows associates to experience what Planetree is and what expectations are in the community. The second level retreat is another reminder to educate and to provide more effective and compassionate resident-centered care. Bethany Village recently also started running a resident/family retreat to help educate, grow awareness, and focus on inclusion of all residents.
We will continue to seek out better ways to improve residents' quality of life while being supportive of staff. The Planetree Silver Recognition is just the beginning.
Justin Margut is the Wellness Specialist at Bethany Village, an Asbury community. He has worked at the continuing care retirement community in this role for more than 10 years and has also been a Planetree Coordinator since December 2011.]