April 27, 2016
Making others' innovation your own is still innovation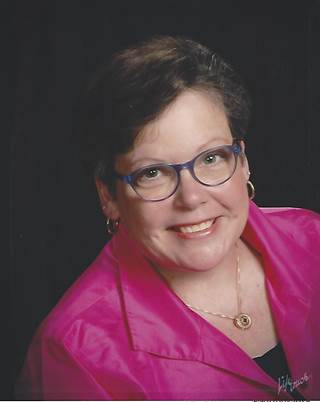 Susan Fowler
If your organization is like Mather LifeWays, it values innovation and seeks out cutting-edge programs and offerings for residents to stay at the forefront of everything from menu selections to mindful meditation classes.
I'd like to share some good news: There's no law that innovation has to spring from a completely unique, 100% original idea. When you adapt another organization's program or pilot, that still counts as being innovative. In fact, it's more efficient and can offer the added security of trying something that has already succeeded once.
Mather LifeWays Institute on Aging presents annual awards for innovation, with the goal of sharing excellent ideas and programs in the aging services industry that may become tomorrow's best practices. These awards, called Promising Practices, recognize organizations that strive to serve older adults in original and exciting ways.
Last fall, I served as one of the judges for the 2015 Promising Practices Awards, and had the pleasure of learning about a number of innovations—large and small—that are taking place around the country. We judges selected four of these entries for awards, and I'll share a brief synopsis of each. As you'll see, they cover a variety of types of services, but we believe that each offers at least the seeds of an idea that any organization can make their own and cultivate to fruition:
A Plus Health Care in Kallispell, MT, has implemented a program for its home care clients that gives them regular access to the outdoors, socializing, and a sense of purpose. The organization's LifeSide Farms program brings homebound older adults and developmentally disabled youth to area farms, where they can participate in light chores, enjoy a healthy group lunch, and socialize with farmers and each other. Based on a program in the Netherlands, LifeSide Farms encourages healthy physical and social activities and imparts a sense of purpose to participants, improving health, quality of life, and community inclusion.


Westhills Village Retirement Community, a Life Plan Community in Rapid City, SD, offers independent living residents the opportunity to ride bicycles again, thanks to a new program involving balance-enhancing no-pedal bikes. Older adults who have balance problems, as well as those who never learned to ride a bike, are now wheeling around the community on special bikes designed for people with balance issues. Residents enjoy the activity, and biannual fitness surveys showed major improvements in balance for some who participated in the no program.


Benevilla, a nonprofit social services agency in Surprise, AZ, found a single solution for providing higher quality products to community members who used their day center; to meeting demand for an inviting community gathering space; and for offering Group Supported Employment (GSE) to intellectually and developmentally disabled adults. That solution: Birt's Bistro, adapted from the Café Plus concept. Birt's Bistro is set up as a for-profit Social Enterprise Bistro, providing Benevilla with unique opportunities. The model is able to support the organization's mission and address the challenges, but without basing decisions primarily on financial considerations as a traditional for-profit business does.


Casa Dorinda, a nonprofit Life Plan Community in Montecito, CA, has successfully blurred traditional divisions between independent living, assisted living, and other care levels. In an effort to make the campus more inclusive, they regularly bring together residents in all levels of care to participate in activities together. This has established more cohesive programming that has brought residents together with each other and with staff, creating stronger social bonds campus-wide, and in all care levels. Now, independent living residents who move to a different level of care know they will still see their current friends during these activities. This helps alleviate some of the fear of changing care levels.
To learn more about these award-winning programs, and get to tips for how to adopt them yourself, you can download a free copy of Innovation at Work 2015: Promising Practices Winners That Are Reshaping the Aging Services Industry.
Susan Fowler, CNHA, CPASRM, is director of senior living services for Mather LifeWays.