January 27, 2014
Long-term care services are a-changin'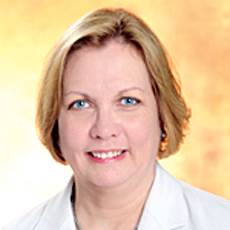 Mary Helen McSweeney-Feld
With the advent of the Affordable Care Act, the healthcare field is attracting a lot of attention these days. Young adults starting their professional lives, as well as mid-career adults seeking change in their careers are entering healthcare professional programs seeking meaningful employment and plentiful job opportunities. Clinical career paths are clearly defined, but when it comes to defining the business side of healthcare, many believe that long-term administration prepares you to work in a nursing home. The reality is that the multitude of long-term care career paths, as well as the growing diversity of long-term care services, is not being communicated to our future workforce.
How can we change this picture? Here are a few suggestions:
Redefine the long-term care consumer: this person is not just older adults, the population of individuals with disabilities is equally important. The U.S. Census Bureau estimates that 12% of the US population has some type of disability, and 19% have veterans' service connected disabilities. The aging of the US population combined with individuals with disabilities points to a larger market segment needing ongoing supports in the future as well as opportunities for new service development.
Expand the scope of long-term care services: How consumers transition from acute care to long-term care settings is increasingly important, and support services for these transitions will grow. Residential care options as well as home- and community-based services will continue to evolve, and opportunities for entrepreneurship and new business development will follow these trends. Changes in thinking how these services are delivered will also evolve, with the use of terms such as "long-term care services spectrum," "care span," "lifespan" and "dimensions of long-term care" indicating broader systems. Long-term care credentialing organizations will move away from silos of licensing for one industry segment towards broader, more inclusive concepts and certifications.
The Administration for Community Living (ACL) is key: many individuals do not know about the creation of the Administration for Community Living in 2012, and its mission to maximize the independence, well-being and health of older adults, as well as individuals with disabilities across the lifespan, and their families and caregivers. The Administration on Aging as well as the Administration on Intellectual and Developmental Disabilities are now part of this organization, and new models for community services and supports for both populations are being developed: www.acl.gov
Mobility plays an increasing role: Consumers need enhanced transportation options if they intend to remain in their communities to obtain long-term care services, and shared services may play a greater role in serving this need. Another type of mobility can be provided via assistive technologies, and consumer product companies are paying attention. From telehealth to iPad and mobile health applications, tech products and services for older adults and individuals with disabilities are in the marketplace, and forums for tech provider exchanges such as Aging 2.0 communities are rapidly expanding: www.aging2.com
Cultural competency is important: our multicultural workforce will be providing care to a growing number of diverse elders and individuals with disabilities in the future. The ability to understand the needs of different cultures of long term care consumers will be a great asset for individuals seeking employment and currently employed in the long-term care field.
Now is the time for providers to move away from traditional views of careers in long-term care and embrace new opportunities. The words of Bob Dylan's song ring true: "Come gather 'round people wherever you roam and admit that the waters around you have grown…for the times they are a-changin.'"
Mary Helen McSweeney-Feld, Ph.D. is an Associate Professor in the Health Care Management Program, College of Health Professions, at Towson University in Towson, Maryland. She is a member of the American College of Health Care Administrators' Academy of Long-Term Care Leadership and Development, and a member of the National Association of Long-Term Care Administrator Boards' Education Committee.