July 09, 2014
Innovation lab: Evaluating a pilot project in long-term care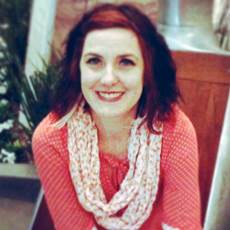 Lola Rain
The topic of innovation headlines news articles, conference themes, panel discussions and much more. As the term innovation continues to be used in broad strokes to describe organizational change and new program development, breaking down its meaning can help your company identify new approaches to solve institutional challenges.
It is important to note that innovation and technology are not interdependent. Innovation can happen without technology; however, technology is a tool that can help improve processes and outcomes.
"Technology now plays a big part in making innovative service models scalable, as well as transforming the aging service experience in more traditional care models," says Scott Peifer, executive director of AgeTech West, a collaboration founded by LeadingAge California, Oregon and Washington. AgeTech West helps its members identify innovations happening within the industry and partners tech companies with organizations who have set goals.
"For aging service providers in the AgeTech network, innovation means the difference between being able to continue fulfilling their mission in serving older adults and being disrupted by a competitor, new entrant into the space or missed strategic opportunity. We believe it is far better for providers to recognize their "blind spots" and disrupt themselves by innovating their service models," explains Peifer.
Davis Park, director of the Front Porch Center for Innovation and Wellbeing (FPCIW) and a member of AgeTech West, shared some insight into testing innovation within long-term care. "Look to pilot technology that makes business sense," Davis says.

The Center for Innovation and Wellbeing, a 501c3, is part of the Front Porch family of business and serves as an innovation lab for Front Porch's CCRCs and affordable housing as well as senior centers, research labs and clinics. They work closely with universities such as the USC Davis School of Gerontology, USC Telehealth, and Keck School of Medicine to test programs and technologies in real life settings.
Park suggests to select a pilot that "fits the overall service model and business model. If successful, then take it to scale."
FPCIW provides resource capacity to test these innovations, and it conducts most of the research necessary to determine if it is adoptable and scalable. A one-year pilot CIW managed was using cell phone texting as medication reminders. Another was a seven-week test of two CyberCycle stationary bicycles that scientifically improved cognitive functioning. They are also testing iPads with 30 low-income seniors for a mental telehealth initiative funded by LeadingAge and evaluated by University of Southern California. FPCIW uses pre- and post- baseline surveys to determine the success of their pilots.
When asked about vendor selection and cost of technology, Park says: "We don't let pricing get in the way of our pilot. We never make any promises. The whole point of piloting is to test this out. If it makes sense, we work it into our service model. We need to make sure it fills a need. If it is successful, we help make a case that our communities should invest in it."
According to Park, the two critical components of a pilot are:
Participant recruitment — Enrolling volunteers is the biggest challenge. Park says they faced mistrust, distrust and overall anxiety from seniors during the mental teleheath pilot. "We are dealing with multiple barriers: The language barrier, mental health stigma, and technology hesitation." Outreach and education are essential to recruitment.
Staff buy in — Staff are instrumental in the success of a pilot. It is important to have the community level on board. Resident service coordinators or community site coordinators (i.e. activities staff) are critical to the process.
Davis Park is available to talk with organizations about assessment surveys, focus groups and other tools needed to successfully launch and measure a pilot project. Visit www.fpciw.org for more info.
Thinking about conducting a pilot? Here is a road map to get you started:
Identify the core problem, challenge or issue


Question and challenge the current practice


Set a specific, measurable goal


Connect with stakeholders and users (i.e. staff and residents)


Recruit volunteers


Commit to the long-term goal


Kick off pilot with set timelines


Measure along the way


Create final report for stakeholders to use to make decision on scalable deployment

Lola Rain is a consultant based out of Sacramento, CA.