May 01, 2015
Great associates are sought from the top down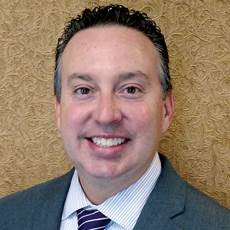 Kris Berntsen
A prosperous community environment beginning with the top leadership is something that many organizations tout, but here at La Posada, a community in Palm Beach Gardens, FL, it's something that we truly live by.
We seek to serve our residents with integrity, dignity and compassion, and can only do this by hiring people who possess top-notch skills and subscribe to these values. All associates are the face and life blood of a community, and passionate and engaged employees make for a winning team.
La Posada recently earned a 2015 Five Star rating from Nursing Home Compare, and our secret to success is the quality of our people. This development begins with our hiring process. Before any associate comes aboard, our executive director steps in. He takes time to meet and evaluate each interviewee to determine if they're right for the La Posada culture. Throughout the interview, walls come down and a true personality shines through. In this scenario, the executive director acts as the gatekeeper, bent on finding the perfect employee or protecting the community from someone who is not quite the right fit.
Questions asked during the interview work to provide key insight. Department leads may have determined that a candidate is qualified for the job, but our executive director digs to learn a prospect's professionalism, his/her communication style, if the candidate is willing to continue to learn and if he or she is motivated by being part of a team. This interview helps to uncover a candidate's willingness to adopt an organization's core beliefs, the level of personal accountability and if he or she has a passion for serving seniors.
The second step of the interview process conducted by the executive director is critical within the associate search. From this vantage point, he can see how the candidate will fit within the existing employee framework and how their qualities will complement and enhance community programs and initiatives. Most importantly, during this process, what may have slipped by an associate becomes clear to an ED. EDs should strive to make time for this step and approach each interview as an opportunity to pave the road to success.
Kris Berntsen is the Health Care Administrator at La Posada located in Palm Beach Gardens, FL. La Posada is a Kisco Senior Living Community.