March 18, 2013
Good activities can curb the effects of dementia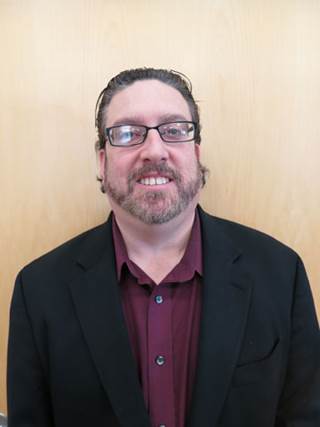 Mike McCann
The University of Nottingham recently published research that identified a stress hormone that is produced during moderate exercise that may protect the brain from memory changes related to dementia and Alzheimer's disease.
The work was funded by Research into Ageing (Age UK) and the University of Nottingham and published in the Journal of Alzheimer's Disease. It stated that stress produced during exercise can reduce and hold back the effects of this disease.
If you were to talk to an activity professional working in a continuing care retirement community they would be able to tell you from experience that what this research has found is indeed true.
Age appropriate wellness and social activities balanced with a strong spiritual component can present life-changing results in the lives of the people we serve.
As those of you in long-term care know, loneliness and isolation are among the leading causes of depression, sickness and decline in overall health and wellness in older adults. All of these issues can trigger dementia. Social engagement, recreation, living well and just having fun is the key to life-balance, stress reduction, health and life.
Throughout each resident's journey at their home, one should be providing person-centered care that empowers residents to work toward accomplishing goals which will in turn help create a culture of celebrating life.
At Friendship Village of Schaumburg (IL), we offer a multi-layered program that promotes wellness to those who are suffering from Alzheimer's or other forms of dementia as well as residents that are wanted to develop a wellness plan to prevent this devastating disease. Residents in a memory support neighborhood should have a wellness program that allows the resident to come and exercise their body at least three times a week. This should include attention from exercise physiologists that can design their personal resistive program along with group classes to make a sense of community. With residents suffering from these diseases, regular exercise and changes in their progression helps them get use to a schedule, keep their body strong, and helps the brain releases chemicals that benefit the resident in terms of behavior. Our activity and wellness staff see everyday how exercise reduces the frequency of unwanted behaviors such as wandering, pulling at clothing, making repetitive noises, swearing, and aggressive acts, as well as improving communication and social participation.
But let's not forget the importance of brain exercise that must run side by side with physical exercise. Developing an engaging Life Long Learning program can do this — your seniors will find the desire to expand their mind and perception of self and community. There are no age limits to learning as we can continue to grow. Your organization should adopt a philosophy of belief in the idea of lifetime human potential and the possibility of its realization.
Your Life Long Learning program will achieve this by offering music therapy, educational, college level courses, educational seminars, history, personal growth, volunteer outreach and opportunity. This should also include programs that directly exercise the mind such as improv and acting, puzzles, current events and so on. All of these suggestions can be adapted for people at any level, facing any cognitive need.
We have always stated that while everyone loves bingo, there is nothing that says "nursing home" more than bingo. Albeit, bingo is a fun activity that has its place in your programming structure; however you need to be so much more than bingo. If bingo is on one side of the spectrum, what are you offering that is on the other? Have you purchased a smart tablet and used Pandora to tailor a specific radio station to each resident's interests and likes? The results are astounding.
The final piece to balance this is spiritual wellness and "exercise". The impact of spiritual life should resonate in your resident programming. The activities' program should reflect that we are all driven by a spiritual dimension that holds a belief that positively sustains and affirms life. This need requires more that just physical food and activity to live. We also understand that each of us has a personal spiritual journey. Because of this, a comprehensive activity program should celebrate all faith traditions. Your programming model should reflect a personal spiritual journey, adding layers to faith traditions while educating on the greater spiritual world around them. This celebrates the very essence of person-centered care.
Michael McCann is the director of lifestyle; Jeff Rose is the lifestyles production and volunteer coordinator; and Jessica Enriquez is an exercise physiologist at Friendship Village of Schaumburg.


Journal Reference:
1. Gillian A. Scullion, Katherine N. Hewitt, Marie-Christine Pardon. Corticotropin-Releasing Factor Receptor 1 Activation During Exposure to Novelty Stress Protects Against Alzheimer's Disease-Like Cognitive Decline in AβPP/PS1 Mice. Journal of Alzheimer's Disease, 2013 DOI: 10.3233/JAD-122164
2. University of Nottingham (2013, January 24). Exercise can slow onset of Alzheimer's memory loss: Scientists identify link: ScienceDaily. Retrieved February 15, 2013, from http://www.sciencedaily.com-/release/2013/01/13012412307.htm