June 08, 2010
Finding common ground at both ends of the long-term care continuum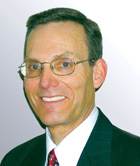 Finding common ground at both ends of the long-term care continuum
There may be no better reflection of how long-term care has changed in recent years than the continued proliferation of continuing care retirement communities (CCRCs) and active adult communities across the country. While we in senior living view skilled nursing facilities and CCRCs at opposite ends of the continuum spectrum, the evolving expectations of consumers at each type of community show we may have to start sharing more traits in common than we typically think.
At Amsterdam Nursing Home in Manhattan, N.Y., I've certainly seen the attitudes and expectations of our residents and prospective residents change during the past 20 years. And many of the elements our nursing home residents are demanding are the very same things we highlight in marketing our organization's new CCRC, The Amsterdam at Harborside in Port Washington, N.Y., to a very different set of seniors.
The lesson may well be that today's seniors don't accept that the experience at a skilled nursing community should be anything less than what they receive when they lived independently.
Let me give you three areas where CCRCs and skilled nursing now share common ground among consumer expectations:
Care That Fosters Independence — Many seniors considering a CCRC like the fact that care is available somewhere in their distant future. But in the meantime, they are doing everything possible to maintain their independence and prevent the health situations that might lead to the need for care. They expect proactive wellness programs such as fitness classes, nutritional dining choices and preventative health screenings.
We are seeing this same type of attitude spreading in the skilled nursing setting, largely because nursing homes are no longer viewed solely as the place where older seniors spend their remaining days. At Amsterdam Nursing Home, we now discharge hundreds of "residents" each year, because they came to us needing only short-term care or rehabilitation. We are the place for them to regain their strength from surgery or maybe recover from a rough period during a manageable chronic illness. The person coming in to recover from hip replacement surgery expects us to get them back on their feet, healthier in every possible way, so they can get back to life as it was before the surgery.
These residents see us as a rest stop, not a rest home. If we do everything possible to help them maintain their independence, we become their community of choice when they have a long-term need later in life, which is the very concept behind a CCRC. These same residents also have high expectations for customer service.
Choice and Customer Service — One area where CCRCs and active adult communities have set the bar very high is in customer service and choice. The entire community is designed to give residents options, from various classes, programs and outings, to multiple dining venues with first-class cuisine.
On top of that, CCRCs typically incorporate a very strong customer service model, where staff responds rapidly to resident inquiries or concerns. A maintenance request is filled in hours, not days. A concierge can answer questions and help arrange to have needs met. The dining room staff already knows how a resident takes his or her coffee.
Even when it comes to providing healthcare, residents and family members are expecting a certain level of sophistication in the professionals they deal with. They want their questions answered quickly by a knowledgeable staff member with whom they feel they have a personal connection. Even in a fast-paced, demanding care environment, our nursing home staff has to adapt an attitude that is prevalent in a CCRC — the most important person in the community is the one standing right in front of you at this second.
At the same time, the skilled nursing community must provide the environment and services that are being demanded by residents at CCRCs. Decentralized dining, privacy, Internet access and less institutional requirements are just a few things that the community will need to offer.
An Extended Family — For many CCRC residents, the community offers the promise that family members, especially adult children, won't have to uproot their lives to become primary caregivers. Many residents consider this future security a gift and wise investment. After all, they likely helped children pay for a college degree, and in effect, helped them move across the country so they could build a successful career. So, the new friends and the staff at the CCRC become a de facto extended family, filling the gaps between calls and visits with actual family.
In skilled nursing, we see much of the same trend, just from a slightly different angle. We are often providing care because adult children want to, but simply can't step away from their own families and careers, either locally or in distant cities. Adult children and grandchildren may have minimal time to visit, so they expect the community to help make the most of their time. But more importantly, adult children and grandchildren want the community to provide personal connections so their loved one isn't alone or isolated when family can't be there. Families expect the community not just to offer a few social activities each day, but to encourage meaningful friendships and relationships, regardless of health.
As more seniors become familiar with the concept of CCRCs, either as residents or knowing others who live there, those settings are helping to reshape their views of what assisted living and skilled nursing communities should offer. No matter what end of the senior living continuum we work in, there are elements that are becoming expected at every quality community. Looking at what each type of community does right in exceeding those expectations will go a long way toward making your community more appealing to a changing audience.
James Davis is the veteran leader of two senior living communities in the New York City area. He is president and CEO of Amsterdam Nursing Home in Manhattan. He is also president and CEO of Amsterdam House Continuing Care Retirement Community Inc., which is preparing to open The Amsterdam at Harborside, a new life care community in Port Washington on Long Island.