August 12, 2013
Eliminating the "Black Hole": Transitions of care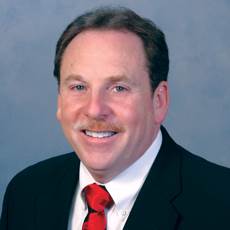 Donald Quinn, M.D.
In the early days of hospitalist medicine, we described the period between hospital discharge and follow-up at the skilled nursing facility, long-term care acute care hospital or a primary care physician as the infamous "Black Hole." During this period of time the transferring patient is at high risk for the development of a myriad of complications. What has changed, 15 years after the advent of the hospitalist movement, is that we now refer to this vulnerable period as the "Transitions of Care period."
This transition period has developed in part due to the Centers for Medicare & Medicaid Services implementing various measurable data points, or metrics, for areas such as medication reconciliation, 30-day readmission dates, and the implementation of technology (namely the implementation of electronic medical records) into the armamentarium of the discharging process. Various groups including CMS, Interact II, major healthcare systems and others have devised, designed, and began to implement various strategies, plans, and practices to combat the serious issues that arise when patients are transitioned between one building or facility and the next, often changing levels of care and levels of sophistication in relative terms pertaining to trained personnel, technology, and scheduled and expected reimbursement. In some cases, the transitions and management of such have created much confusion and strife amongst the patients as well causing "relocation stress or transfer trauma."
Collaboration between facility-based clinicians, thankfully, is becoming more of an accepted practice. Today, most parties are realizing that without collaboration, care transitions and transition change management will be impossible. In the era of shared costs, ACO and bundled payments, the slice of the pie may becoming somewhat more of an equal proportion and the bottom lines of all institutions are realize the fervor of healthcare reform and its implications across the board. Whether we call it transitions of care or filling the "Black Hole," everyone's emphasis going forward needs to be around collaboration.
Donald R. Quinn, M.D., MBA SFHM, is a physician with IPC The Hospitalist Company.