January 15, 2015
Culture shift starts with employee investment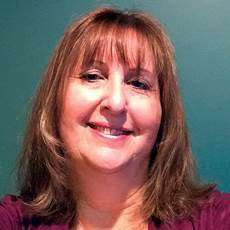 Teresa Buchman
In the continuously changing and growing industry of senior living, the need for providers of senior care to have the most updated information and evidenced based practices at their disposal is paramount to ensuring the best quality of care is provided to residents.
At Presbyterian Senior Living, a network of 29 senior living communities located across the mid-Atlantic and leader in the senior living industry, we are doing just that.
Providing the highest quality care to our geriatric long-term care residents and short-term stay rehabilitation patients has been a major focus and investment throughout our organization. Our goal, from the corporate to community levels, is to further achieve a patient-centered care model. Implementing this major change through education and investment must begin with the front-line staff.
Recently, five of our Registered Nurses (working at two of our Pennsylvania communities, Westminster Village in Allentown and Kirkland Village in Bethlehem), completed educational modules provided through the Nurses Improving Care for Healthsystem Elders (NICHE) organization. This Geriatric Resource Nurse (GRN) certification program provided each nurse with training to improve the quality of resident care and enhance the experience for patients and their families. Equipping the nurses with best practices and tools, these nurses are now change-agents, armed to shift the culture of health care within their communities.
This additional knowledge, coupled with experience and licensure as Registered Nurses, provides a unique ability for our nurses to serve residents and patients. The GRN's who completed the program are now able to provide guidance and support for those making tough, complex healthcare decisions. This is critical for patients and their families to help them make informed choices regarding quality of life.
All too often, aggressive measures are the first resort in treating disease, without regard to the quality of life that senior will experience during or after their treatment. It's important our GRN's understand the treatment options not only available at our health centers, but those provided in the hospital, outpatient setting, short-term rehab, long-term care, or at home. Also important is an understanding of community resources that are available after discharge, such as companion and meal services or palliative care.
This level of knowledge and training is key to Presbyterian Senior Living's mission to focus on the individual person served. Senior care is not "one size fits all." This shift to a patient-centered care model is not just a procedural or operational change; it is a cultural and foundational change. Through holistic, supportive care of seniors, our team is committed to improving the quality of life of seniors.
The provision of the educational opportunities not only supports better service to the patients and their families, but our nurses benefit too. Equipping them with the tools and support to more effectively and efficiently do their jobs, makes them feel proud and connected to the mission. Advanced training also gives the GRN's a higher level of confidence when speaking with physicians and other health care providers. This effort has proven to be successful on many levels, but the most important result we have seen is the increase in services we are able to provide to older adults.
At every level, Presbyterian Senior Living is committed to providing educational resources to our staff to promote the highest quality of care to the people we serve and increase morale. Individual certification benefits everyone.
Teresa Buchman, RN, is the Corporate Director of Clinical Services at Presbyterian Senior Living, headquartered in Dillsburg, PA.