July 25, 2016
Collaborations create model for memory care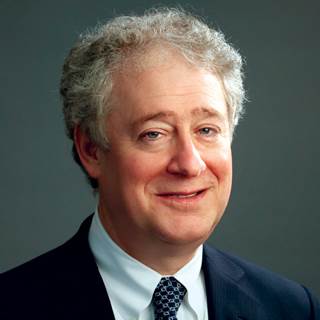 Dr. Andrew Sandler
Good design, when it's done well, becomes invisible. It's only when it's done poorly that we notice it. Think of it like a room's air conditioning. We only notice it when it's too hot, too cold, making too much noise, or the unit is dripping on us. Yet, if the air conditioning is perfect, nobody says anything and we focus, instead, on the task at hand.
-Jared Spool
In the above quote, Jared Spool, an internationally celebrated thought leader and researcher in user experience, shares wisdom with broad implications. While it may not have been at the top of his mind when he said it, this wisdom most certainly applies to long-term care environments.
Those with experience in long-term care understand that for those with dementia, distractions are amplified greatly, and serve as a major impediment to care. With advancing dementia, comes a coincident deterioration in an individual's ability to focus on the task at hand, leaving those with the disorder detached from what's in front of them, unable to absorb the experience.
At Abe's Garden Alzheimer's and Memory Care Center of Excellence in Nashville, deep, broad, and deliberate thought informed the design and construction of our campus. The resulting community, and aligned care approach, helps our residents and program participants truly experience their world – encouraging engagement and independence without creating stress or unintentional distraction.
Upon entering our campus, most visitors notice the aromas emanating from the open kitchens found in the three areas of our center that we call households. These kitchens and their accompanying dining areas are the hubs of our three residential households, which have their own unique style. We designed each household to reflect and foster engagement opportunities and gave them individual names to reflect the differences-- Arts and Lifelong Learning, Connection to Nature, and Movement and Music households.
While there are many features of our campus that are quickly detected by visitors, it is far less often that someone points out a feature such as the lighting scheme. Somewhat ironically, it's meant to be invisible. We worked closely with the Lighting Research Center at Rensselaer Polytechnic Institute and its program director Mariana G. Figueiro, Ph.D. – a leading researcher on the human circadian response to light – to design the various features of the lighting system.
Designed to function in the background, the evidence-based lighting specifications have been proven to reduce falls and encourage a well aligned sleep cycle, both of which are challenges for individuals with dementia. Lighting is just one example of the many areas in which we are collaborating with researchers and industry leaders to demonstrate and disseminate evidence-based best practices in dementia care.
Thanks to the work of a team of nationally recognized aging design professionals – whose combined expertise is woven throughout our campus's architecture, landscape and interior design, Abe's Garden boasts a number of novel and supportive features, which are designed to never be noticed by our residents or even the casual observer.
Further, it was critical to create spaces that reflect our guiding principle that dementia is only a portion of a person's identity. Our focus is on providing person-centered care which fosters and preserves our residents' core – their unique self, remaining abilities, life experiences and relationships.
Though we began providing dedicated dementia care services less than twelve months ago, our efforts are the product of nearly a decade of extensive research and planning. Our management team, care partners and other staff members take the time to understand who our residents were before the onset of their disease; and through focused and personalized daily engagement, nurture residents' current skills, interests and preferences to reduce the behavioral expressions and social detachment characteristic of dementia. Physical, cognitive and social well being are maintained and developed through engagement opportunities including harvesting herbs and vegetables, circuit training, flower arranging, golf and book club - initiatives which support self-expression and interaction with others.
Abe's Garden is developing these best practices for dementia care through collaborations with The Hearthstone Institute and Vanderbilt Center for Quality Aging. In addition, three Abe's Garden benefactors established the Vanderbilt University Abram C. Shmerling, M.D. Chair in Alzheimer's Disease and Geriatric Medicine. This faculty member is providing opportunities for Vanderbilt to lead and direct key partnerships for applied research on dementia.
On-site Activity of Daily Living care and engagement are monitored using clinically and scientifically valid methods and tools, which are the backbone of our unprecedented dementia care continuous quality improvement process. Collected data has already yielded meaningful change in the lives of our residents, program participants, family members and staff. This process and its outcome data are on the cusp of dissemination to the senior care industry with the goal of elevating Alzheimer's care quality throughout the United States.
As the future of person-centered dementia care continues to unfold, we look forward to collaborating with innovators from senior living and other industries to improve the lives of individuals with Alzheimer's and related dementias.
Andrew Sandler, Ph.D., is the CEO of Abe's Garden Alzheimer's and Memory Care Center in Nashville.