October 04, 2013
Change, change, change: How DOES a new LTC professional stay afloat?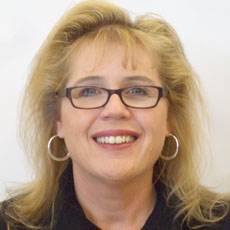 Susan LaGrange
Over the years, long-term care has seen many changes. The environment is entrenched with the need to understand the history and the reasons for all of the change! How does a new LTC professional keep their head above water while desperately attempting to maneuver the waves and rip tides?
Here are some tips:
Find a mentor! A mentor is incredibly helpful in today's need to navigate the LTC chaos of change! Choose a mentor that is connected in the long term care industry through association involvement, committee involvement on a state or national level and well respected in the industry for compliance and ethics in practice.
Study, Read, and Investigate!
Become familiar with the current state and federal requirements for participation and how to access the information
Follow publications, newsletters and industry related updates
Monitor the CMS.gov "Policy & Memos to States and Regions" weekly for any guidance, clarifications and updates.
Monitor for any Office of Inspector Reports and recommendations to CMS
Monitor for any Infection Control updates in guidelines for implementation
It is ALL about SATISFACTION!
Resident satisfaction! Inclusion of residents' choices in their care decisions, activities, meals, facility policies and environment

Family satisfaction! Keeping families informed, involved and part of decision making process.

Staff satisfaction! Including staff at all levels for decision making, solution involvement, choices for assignments including consistent assignment, true culture change.

Physician satisfaction! Ensuring systems are in order for smooth, relevant and appropriate information exchange and care to happen on a consistent basis.

Other entities' satisfaction! Including hospital communication and successful transition, insurance company communication, adherence to agreements and quality of care to expedite benefit management.

Surveyor satisfaction! Systems in place with prepared and educated staff that are able to clearly identify system implementation, documentation and overall compliance.
Education: If there are areas identified as opportunities for need in additional knowledge base, watch for educational opportunities with objectives outlined to meet that need!




Understanding: The LTC professional today must understand that change and learning to meet the changes by ensuring all systems are up-to-date with the most current, evidence-based standards of practice and regulatory updates as well as identifying the need for balancing satisfaction with the process. This will be critical to success!

Susan LaGrange, RN, BSN, NHA, is the national education coordinator at Pathway Health Services.