December 21, 2010
Care model adds meaning to lives of dementia residents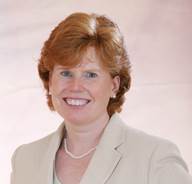 Kim Warchol
A paradigm shift is occurring within dementia care as care management experts discover new models that improve outcomes and quality of life for persons with dementia. An individualized, abilities-based care approach is giving the entire interdisciplinary team, including occupational, physical and speech therapists, nurses, activities and other direct care staff, the tools they need to ease their job burden and enable those with Alzheimer's disease and related dementias (ADRD) to thrive.
This person-centered care model incorporates essential life story information while also prioritizing the discovery and facilitation of the person's best ability to function at every dementia stage.
At Parc Provence, a state-of-the-art skilled nursing facility for seniors with memory loss in Creve Coeur, MO, the entire team took on the challenge of "person-centered, activity-focused resident care." Following the Forget-Me- Not ™ Care Model, it gathered life stories about each resident in order to gain an in-depth understanding of his or her interests, routines, likes and dislikes, religious beliefs, family situation and vocational and leisure interests. In addition, the therapy team was expert in using the Cognitive Disabilities Model by Claudia Allen to identify the person's Allen level or dementia stage, and the preserved cognitive abilities within each stage.
The therapy team worked with the entire interdisciplinary team to facilitate the greatest degree of independence in ADL, mobility, and leisure activity. Individual residents and groups of residents were matched to therapeutic activities that brought meaning and joy to their lives and these activities were adapted to the "just right challenge level" for successful participation for individuals at every stage of dementia.
New mealtime approaches
For example, dining is an area where challenges may arise in persons with dementia, which could lead to weight loss or malnutrition. While supplement use is always an option, the staff at Parc Provence have used 10 key steps to encourage residents to eat appropriate amounts of nutritious food at mealtimes instead of relying on supplements:
1. Encourage exercise to increase appetites. Walking, dancing or capability-specific exercise classes helps residents to build an appetite.
2. Over-flavor food. Because the ability to taste decreases with age, and can be accentuated by dementia, some residents prefer food with a little extra seasoning.
3. Provide the most calories at breakfast, or the meal at which the resident is most alert or the meal in which the person historically consumes the greatest calories. Especially in residents who can feed themselves, it's important that they are alert and motivated enough to engage in the meal.
4. Learn and incorporate residents' individual food preferences. Obvious likes or dislikes can cause residents to shun certain foods or textures, but offering favorite foods helps stimulate both the appetite and the desire to eat.
5. Facilitate self-feeding skills whenever possible. Using utensils appropriate to individual residents' skill set—such as plates with plate guards, spoons instead of forks and clear, easy-to-grasp glasses or cups—helps residents meet their greatest self-feeding abilities. High-contrast placemats at a square table helps them visualize their own space, and sitting well supported at a comfortable distance and angle to the table makes it easier to reach their food and drink.
6. Reduce distractions in the dining room. Turn off televisions, keep staff chatter to a minimum and clear the tables of items not related to mealtime.
7. Monitor individuals' oral health and status. Residents' abilities to chew and swallow should be evaluated regularly, and meals adjusted accordingly.
8. Ensure food is cut into easy-to-chew pieces. Small, tender pieces of food encourage residents to eat more and to self-feed more often.
9. Provide frequent meals and healthy snacks. Special snacks and food-related events such as afternoon tea, daily happy hour, and periodic ice cream socials allow residents to experience favorite foods and socially engage.
10. Present food within the person's visual field, and help the person to initiate eating. Placing food and drink within 14 to 18 inches of eye level enables residents to see and smell the food on the table, and gives an appropriate cue to begin eating, helping them to be more independent and successful.
Above all, instead of waiting for weight loss to occur to trigger an intervention, each resident should be closely observed for any changes in their eating behavior that might indicate a problem, decline in ability, or other issue that needed to be immediately addressed by the team.
Under this specialized model of care, weight loss at Parc Provence occurred in only 1% of the census, and supplements were used in just 3% of the census.
Care model extends to activities
Ongoing observation of each resident is vital to an in-depth understanding of his or her needs, desires, fears and perceptions. Activity leaders routinely monitored participation to help the staff understand what each resident enjoyed doing and identify any changes that might indicate problems. Families of Parc Provence residents who had high expectations for their loved ones' care and progress were able to witness the positive results of this activity-focused program, which used a person-centered, abilities-based approach.
Most importantly, the person-centered model adds meaning and fullness to the lives of residents and their families. Rather than sequestering persons with dementia away in an impersonal, one-size-fits-all setting, person-centered care offers them an opportunity to share their life stories and embrace their past, present and future in an environment where they feel safe, productive and appreciated.
Kim Warchol, OTR/L is the founder of Dementia Care Specialists, Inc., a consultancy focusing on dementia care. She also is the creator of the Forget-Me-Not Care Model ™.