December 18, 2013
Be careful what you wish for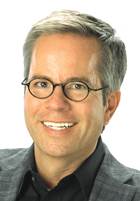 Steven Littlehale
Last January, the U.S. District Court for the District of Vermont approved a settlement agreement in the case of Jimmo vs Sebelius that alleged Medicare contractors were inappropriately applying an "improvement standard" in determining medical necessity for skilled nursing services and outpatient therapy on the grounds that it violated Medicare law and deprived Medicare beneficiaries of needed care.
Application of the "improvement standard" effectively denied coverage for skilled nursing facility ("SNF") care, home health ("HH") care, and outpatient therapy ("OPT") services on the basis that an individual was not improving, without regard to the reasonableness and necessity of the skilled care.
According to the terms of the settlement agreement, CMS agreed to issue revised portions of the related program manuals used by Medicare contractors and conduct educational sessions in order to clarify coverage of skilled nursing and skilled therapy services. CMS released the Medicare Beneficiary Manual update through a transmittal on December 6, 2013. SNF ODF and MLN sessions followed the release of the transmittal.
So, what does this really mean? Does it change any practices related to Medicare coverage or should the industry get ready to follow even more guidelines related to Medicare coverage?
There are two significant clarifications that occurred as a result of this settlement:
No "Improvement Standard" is to be applied in determining Medicare coverage for maintenance claims in which skilled care is required.
Enhanced guidance on appropriate documentation
Medicare never supported using an 'improvement standard' rule-of-thumb approach to determine whether skilled care was required to prevent or slow deterioration in a patient's condition. Coverage depends on the beneficiaries need for skilled care and the underlying reasonableness and necessity of the services, not on the beneficiary's restoration potential. To that point, Medicare Beneficiary Program Manuals were revised to clarify that coverage cannot be denied simply on the premise that the beneficiary lacks restoration potential. Coverage is based upon an individualized assessment of the beneficiary's medical condition that demonstrates the need for skilled care and the reasonableness and necessity of the care. In some cases, this need may be for 'maintenance' type services that require the services of skilled nursing and/or skilled therapy due to the complexity of care needs of the patient and the risk of complications involved.
The second clarification, 'enhanced guidance on appropriate documentation' will be more of a challenge to providers and contractors. Although the Jimmo settlement did not specifically reference documentation requirements related to skilled care and services, CMS decided to introduce additional guidance in this area with emphasis in on the 'entirety' of clinical evidence in the file. The additional guidance provided by CMS is to assist providers to identify and include the necessary clinical information that can support that skilled care is needed and received.
Providers beware! This is a day of reckoning for all skilled care providers --- get your house in order. If and when you read the clarifications related to the type of documentation that is expected, you will immediately understand the level of scrutiny that Medicare contractors may use when reviewing claims. Internal system changes may be necessary to achieve this new standard for documentation of skilled care and necessity of skilled care services. Ongoing internal audit activity will need to 'ramp' up — not just for those patients who may be on the border of skilled care, but for all patients that are covered for skilled nursing and/or therapy care.
Sometimes, it is just a matter of going back to the Medicare basics — know and understand how to identify and document skilled care identifiers.
Steven Littlehale is a gerontological clinical nurse specialist, and EVP and chief clinical officer at PointRight Inc.